eBay has a new logo, and it's less interesting than Microsoft's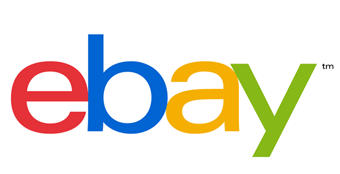 I understand companies need to refresh their identities from time to time. I have no problem with that. But I don't get why any firm would want to swap a recognizable logo for a worse alternative. Microsoft did it last month, and now eBay has decided to follow suit and replace its jumbled multi-colored logo for a straighter, thinner version.
The new design, which is going to start appearing across the site this fall, is apparently intended to "reflect a dynamic future", but mostly succeeds in being blander, and more Google-like. And it's possible that some people might not even notice it's changed since the colors remain the same.
According to Devin Wenig, President of eBay: "Our refreshed logo is rooted in our proud history and reflects a dynamic future. It's eBay today: a global online marketplace that offers a cleaner, more contemporary and consistent experience, with innovation that makes buying and selling easier and more enjoyable. We retained core elements of our logo, including our iconic color palette. Our vibrant eBay colors and touching letters represent our connected and diverse eBay community -- more than 100 million active users and 25 million sellers globally and growing".
Changing the logo, he says, "was not a decision made lightly. The time felt right...we've evolved a lot in the past few years, and eBay is much more than auction-style listings today".
The press release also includes some interesting facts about the company, such as that it now handles almost 260 million searches a day, that 70 percent of listings are for new items, and that its mobile apps have been downloaded 100 million times.