Google opens the door (virtually) to its data centers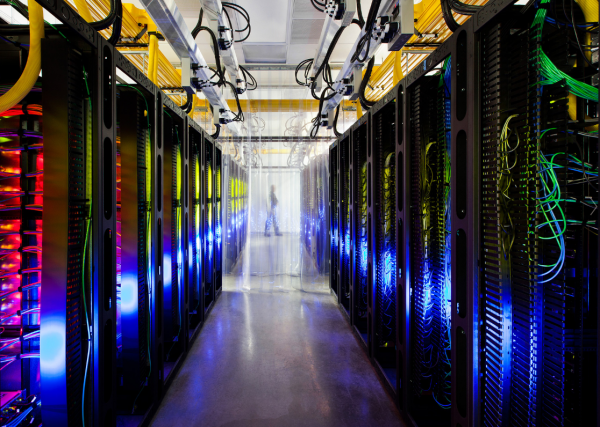 Ever wondered what the inside of Google's high-tech data centers look like? Or fancied taking a stroll around the server floor -- a place where only a select group of the company's employees are allowed to tread? Well, the good news is now you can, virtually at least.
No, Google hasn't fully unleashed its Street View trikes inside the data centers (more on that in a second), but it has given photographer Connie Zhou unrestricted access to them. The result is a website filled with striking, and surprisingly colorful high-res images of some of the most advanced server networks on the planet.
The Where the Internet lives website lets you explore the technology, meet some of the people who work in the centers, and get the low-down on each of the eight featured places. You can scroll left and right through the photos, zoom in and out, read captions and get additional information.
If you do want to take a virtual stroll around one of the data centers, the facility at Lenoir, North Carolina has obligingly opened its doors to Street View, and will let you explore the inside and outside of the building. There's also a YouTube video of it.
You can find out more about Google's data centers and the history and evolution of the company's infrastructure by reading Steven Levy's exclusive Google-sanctioned story on Wired.