The debate is now Chromebook vs Surface, not iPad, for K-12 education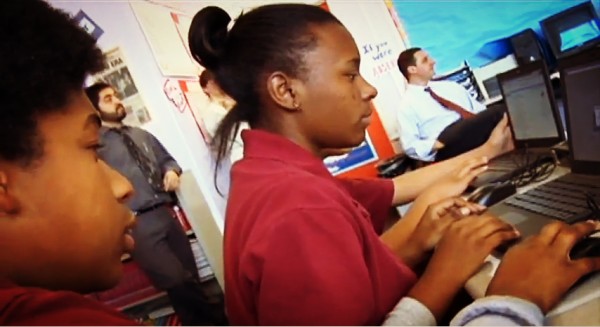 The cat's out of the bag, and we can all stop guessing as to what the Surface RT will cost. Microsoft confirms many things, namely that Steve Ballmer was spot-on with his estimates on Surface pricing roughly a month ago. The Surface RT is going toe-to-toe with the iPad down to the very last penny. That's a good thing.
One thing I'm curious about is how Surface will change the way K-12 looks at computing devices for the next generation of students. I've already penned my thoughts on why I believe the Surface could very well outshine the iPad in education. A big part of this winning equation has to do with the ecosystem that surrounds a given technology.
And I personally think Microsoft, not Apple, has a definite leg up in this area. Where iPad lacks, Surface intends to pick up; 1:1  education efforts in K-12 focus on providing each student that enters a given primary education level (namely high school) a single device to centralize their education upon. Yes, bid your goodbye to paper textbooks. eTextbooks are becoming the new norm.
iPad is the Forerunner but Largely Due to Lack of Effective Competition
Over the four years spent at a prominent high school district in Illinois, I saw first hand the enthusiasm that iPad received. It almost became a running joke for us IT folks at educational technology conferences, seeing how many lectures on classroom usage focused on the iPad. So much so that those in the IT crowds yearned for something new, fresh, and technologically more sustainable.
I'll fully give iPad credit where it is rightfully due. That credit sits solely in third-party application support and battery life. These are two areas where similar 1:1 trials with competing devices (namely netbooks -- yes, even I cringe at that defunct term) flailed at best. But after hearing about the 1:1 trial efforts of various districts dabbling in iPads, the technical concerns were what I took away from these conferences.
Centralized management. Security. User-level permissions. Ease of updates for apps and core iOS software. The list went on. And while those tasked with taking care of the devices (commonly teachers, as IT folks tended to stay clear of adding onto their already burdened task lists) tried to smile as they showed off their best efforts in classroom device management, it was clearly a love-hate thing at best. While the devices gave students an outlet for modern learning, I could see teachers were quietly wishing for a beacon of hope.
While it has yet to be seen what this potent combination looks like in the wild, it's hard not to realize that Microsoft may be looking to help K-12 fill this void left by the iPad. Sure, Surface will be far from hitting any astronomical app counts in the Windows Store anytime soon, but this doesn't mean development won't pick up when the device's potential becomes more apparent. Keep in mind that the iPad didn't launch with any dizzying array of useful apps, and it took a good year and a half before truly exceptional content started to hit the platform targeted for education.
Surface + Active Directory = Easy Alternative to iPad Management
Up until now, most districts in the USA offered a top-down approach to device usage. "We" provide the device; "We" manage the device; and "We" keep the device in school at the end of the day. That model is being turned on its head in a few important ways.
After numerous years of trials, K-12 is realizing that consistent deployment and usage not only cuts costs in textbooks and shared devices, but also fosters better learning through student buy-in with the technology they use. As more and more learning shifts to the Internet as a primary medium of informational knowledge and sharing, a 1:1 experience for students is becoming ever more integral for the 21st century.
But with decentralization of technology comes a glaring problem: keeping everything updated, in order and secure. As my experienced reflections above show, IT departments at school districts aren't fully sold on the concept of iPad as the de-facto common device. A classroom of iPads is tough to manage -- but a school of 2,000 students bearing the iconic slate is a downright nightmare.
If Microsoft listens to the voices of the educational technology community at large, it will follow through on what is a clear winning combination: Surface in the hands of students and Active Directory in the hands of IT management. Updates could be centrally managed; security policies could be rolled out en-masse; and a bloated iTunes-like application wouldn't ever be needed as an intermediary to handle all of the above. Not to mention this could all be pushed over already-standard 802.11g/n infrastructure, which means no downtime in managing cords, cables and the "octopus headache" that some iPad trials are known for.
Of course, all of my predictions on the Surface are just that: hopeful thinking. Microsoft's Education department has either not realized the potential throng of Surface users in K-12 or is waiting to lay their plans out on the table. Either way, I'm itching to see what happens because I truly think if Microsoft doesn't capitalize on Apple's shortcomings, Google surely will over time with the already released Chromebook.
"All you need is web" (and Chromebook), Google claims
In a way, Google's blog post of the same title is a bit presumptuous and perhaps a tad arrogant. But I happen to agree with it. Over the course of my previous IT career working for a public high school, I have seen the shift in progress with my own eyes. You could say what you will about traditionally installed software, but to the large majority of students I served, Internet access is almost a necessity in one way or another.
One could argue that this may stem from the fact that a large portion of learning and research is shifting to the web. This is true in every respect. But look at all the auxiliary functions that I saw personally supplement (sometimes overtake) traditional software. Students commonly use Google Docs in some form for classroom work. Mind mapping websites such as Bubbl.us are completely free and allow students to work on concepts anywhere and anytime. Even large encyclopedic references that used to be centrally managed by our district are offloaded to new interactive online-only editions -- and this over the course of only four years!
I personally like the proposition that the Chromebook makes. Just as the Surface potentially affords a school district simple management through Active Directory, Google's Chromebook takes this same notion and simplifies it a few degrees. Whereas a traditional IT department usually controls policies through Active Directory, a fleet of Chromebooks can be controlled by people with little technical background like teachers or even school execs. That's because the core management responsibilities for Chromebooks are easily manipulated within the familiar cloud-based Google Apps Control Panel.
And while Microsoft's approach to Surface management is still an educated guess at best, Google's definitely not blowing any hot air with their native Chromebook capabilities. My technology company had the chance to help Dallas County R-1 Schools in Buffalo, Missouri roll out their initial batch of Chromebooks back in December 2011. By the time our 3-day training effort was complete, we had teachers (read: not IT folks) managing default applications, home pages and other settings for their students' Chromebooks. Everything was controlled through a common web interface, with access no matter where teachers were -- home or at school. Yet upper level administrative control was never lost.
Since Chromebooks have been around for about a year and a half now, the true dollars and cents are starting to become clear. Google and IDC co-sponsored a study on Chromebook device management and the results were fairly staggering in comparison to traditional IT management of devices. For a 3-year time span, the Chromebook achieves a TCO of $935 per device. When it comes to installation, Chromebooks require 69 percent less labor. And the biggest eye-opener for educational IT departments has to be the fact that Chromebooks require 92 percent less labor in long term support. With tightening school budgets, these are cost savings that are hard to laugh at.
It must be pointed out that districts that have already invested in the Google Apps for Education path will naturally have the most seamless integration of Chromebooks. Google Apps is the cloud-based email and communications suite that is completely free of charge for any K-12 school district. I personally believe Google Apps is much more mature in comparison to Microsoft's hobbled attempts over the years with its own cloud-based email suite Live@Edu, which has been haphazardly replaced by Office 365 for Education (which is not free, by the way.) My former district was one of the first to move into Google Apps for staff and students, and it paid off nicely with simplified email and document collaboration, which our traditional Microsoft environment alone just didn't provide.
Will a device that considers the "web" its primary start screen succeed? My best guess is as good as yours. Chromebook's price point is definitely attractive for districts, especially when pitted against Surface (note: non-RT pricing on the Surface is still a mystery, which will have the AD tie-ins I predict in this article.) Only the market will unravel the true story of 1:1 device rollouts across districts in the USA. If Microsoft and/or Google can help clarify their advantages over Apple's pothole-filled path towards 1:1, they can easily help steer the debate in their favor.
I love the promise that both Surface and Chromebook have in terms of the ecosystems they offer. Apple may provide a name brand and an established experience, but it doesn't have the understanding of the Enterprise to be taken seriously. Now the underdogs just have to catch up to Apple where end users care: third-party apps.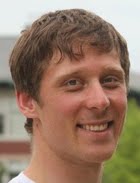 Derrick Wlodarz is an IT professional who owns Park Ridge, IL (USA) based computer repair company FireLogic. He has over 7+ years of experience in the private and public technology sectors, holds numerous credentials from CompTIA and Microsoft, and is one of a handful of Google Apps Certified Trainers & Deployment Specialists in the States. He is an active member of CompTIA's Subject Matter Expert Technical Advisory Council that shapes the future of CompTIA examinations across the globe. You can reach out to him at [email protected].