Microsoft Surface could easily upset iPad in K-12 education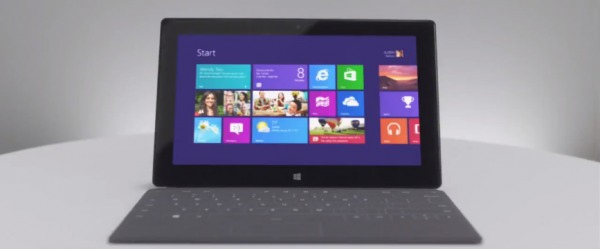 Microsoft needs to harness and capitalize on some of the pent up anticipation that is surrounding roughly the next 5 months of its product lineup. Let's face it: the holiday season is going to be a blissful one, with Windows 8 coming out in late October for consumers and the Surface rumored to be out on the same day.
Optimism for Windows 8 grows, dulling early worries about its future. A recent poll run by BetaNews found that 45-percent of respondents are set to get Windows 8 as soon as it's released. And a forward-thinking interview with the CEO of Laplink, Thomas Koll, firmly solidifies his belief that Windows 8 is far from the next-of-kin to Windows Vista.
Windows 8, even with it's radical Metro Win8 interface design changes and controversial lack of a Start menu, is not going to be the same level of gamble as the forthcoming Surface slate. Microsoft has three things riding hard against it in this scenario.
Firstly, it's got a bevy of OEMs to keep happy in the hardware market (Acer's already been crying foul publicly) who have been beside Microsoft since the days of Windows 95.
Secondly, Microsoft has never released a first party hardware device in the highly competitive slate market.
Lastly, big M knows that it has quite the uphill battle to overcome going against Apple's iPad. While iPad still remains strong, Android has dented its success some over the last year or so.
It's anyone's guess as to how well Surface will do in the wild. It could prosper, and it could definitely well flop. If there is one area where Microsoft could really gain headway over iPad, it's the unassuming K-12 education market. Before I went off to run my computer repair company FireLogic full time, I spent the better part of the last four years in this very sector. More specifically, my time working technology for a suburban Chicago public high school gave me a deep sense as to the needs of teachers and students, and likewise, the limitations that buzzword tech like the iPad sorely presents. I fully believe the Surface can compete in this regard, and overtake Apple (and Android, similarly) in this marketplace due to a few core reasons.
QWERTY Tactile Input and K-12 Education go Hand-in-Hand
The media hype around the iPad and everything Apple could have duped everyone that the Cupertino, Calif.-based company has a stronghold on the education market. This couldn't be any further from the truth. Even while large districts like my next door neighbor Chicago move into heavy iPad rollouts for students and teachers, there is by no means a clear consensus that iPad is the way to go.
One of the biggest limitations that most slates cannot overcome is that they offer no true means of a "traditional" computing experience for a child. Keep in mind that students are taught keyboarding in the purest form from a very early age and are expected to hone and hopefully master this skill by the time they enter college. Sure, even toddlers can operate an iPod touch for entertainment purposes, but this doesn't translate into effective usage for a classroom environment.
This downside for iPad-like devices become even more visible once students reach middle school and high school. Touchscreens fit the bill for consumption just fine. The occasional email, website browsing and video watching combined with app usage. But students (and the teachers who instruct them) are still tied to a common core proficiency in academia that touch-only slates don't answer well: quality research-driven content creation for the classroom.
I'm talking the stuff everyone grew up with like writing papers, creating presentations and group collaborative work just to name a few. Colleges demand these skills as soon as students enter their first 101 courses. How do we expect a generation of touchscreen-only users to be ready for higher-ed if they can't even reach a meager 35 words per minute on the keyboard?
My time in public education taught me that while a vocal sliver of the academic community pushes iPads hard, they still have no viable answer when it comes to how students are to efficiently create content in a presentable and shareable manner. Classroom sets of Bluetooth keyboards? A companion netbook to supplement iPads? Perhaps we can get even sillier, and resort to dreadful 1990s technology like the docking stations for the Palm Pilot (laugh it up -- they did exist.) After attending local educational technology conferences for the past few years, the unspoken question of proper input typing for the iPad still continues to be skipped over as if it were taboo to discuss.
Surface solves this very question, and does so in style without resorting to the tried-and-true but dated Tablet PC model of mobile learning. Don't get me wrong, Tablet PCs are still fairly popular in K-12 education. Lenovo's Thinkpad X series tablets are utilized in more than a few districts I have spoken to and the students and teachers alike enjoy them. Surface could be priced just under the cost of the usual iPad and then provide discount incentives for school districts (a la Apple) looking to make the move to the device. The innovative design of the Surface that allows for tactile content creation with a fold out keyboard/touchpad is ingenious and exactly where Microsoft should have gone with the device. Innovation, not mere competition, will set the device apart from the pack.
And the notion that tactile input is not preferable to end users anymore is just plain near sighted. Nokia just did a global survey on input method preference and QWERTY keyboards beat out touchscreens 48 percent to 34 percent. Within the USA these numbers tilt slightly toward touch due to heavy market presence for such devices, but this is to be expected for a country consumed in the iPhone vs Android craze.
Surface is built from the ground up as an excellent content creation device with full tactile input capability in the familiar Windows environment. I wouldn't be surprised if schools start flocking for this reason alone.
1:1 Initiatives are the Hot Buzzwords in K-12 Right Now
The topic on K-12 academia's mind right now and for the foreseeable future is 1:1 computing. In plain terms, 1:1 initiatives are concentrated efforts by middle and high school districts across the USA to put a computing device into every student's hands. The term "computing" is used loosely still as the battle for the hearts and minds of the decision-makers is still very volatile and there is no clear winner. The digital battlefield consists of a packed lineup including laptops vs netbooks vs Chromebooks vs iPads vs Androids vs the newcomer, Surface.
I've witnessed some districts go with iPads; some have chosen to go the netbook route; and others have decided that Tablet PCs were the way to go. Google's Chromebook is the relative newcomer to this market and is gaining quite the headway as well (my company previously helped a Missouri school district get their own 1:1 trial going on Chromebooks.)
There are lots of shifting requirements that school districts have come up with such as 3G/4G access for kids, best-in-class mobility needs and Google Apps integration to name just a few. With each new device that hits the market these days, more questions are created than answered. iPads are great for consuming content, but how do kids print what they create? How does one manage a fleet of enterprise-unfriendly iPads? Who's in charge of purchasing apps for Android slates for students? How about kids that are required to have access to mice in their IEPs (Inidividualized Education Programs)? The list goes on.
I think the Surface has reared its head at the perfect time in this debate, because it offers a wide array of positives that this bevy of other devices has yet to clearly answer. Tactile input? Check. Enterprise management with AD? Likely a check. Familiar Windows interface? Check again.
The education market has a certain knack for embracing technological change as long as it doesn't sacrifice key aspects of necessities that staff and students are used to. Surface brings school districts a familiar environment, with port options unparalleled on the Android/iPad selection, and central management capabilities based off Active Directory that makes the device very attractive to IT departments and end users alike.
Windows 8 on the Surface is a Major Benefit, not Detriment
Say what you wish about Windows 8. I personally reserve judgement on its long-term success until next year. However, from a technical and functional viewpoint, I think Windows 8 is a clear win for Microsoft's potential push into K-12 education -- with Surface.
One fact that is undeniable is that just like in the real world, Windows has a clear dominance in education. Although a few years old, the US Department of Education released a report in late 2008 that pitted Windows penetration at over 90 percent in US school districts. Even adjusting for its age, that number still likely stands at over 85 percent, if I were to make an educated guess.
Familiarity is something that Windows 8 brings to the table for students and teachers alike, meaning not only is less time spent relearning an OS interface, but students are taking real world skills with them to a workplace that is just as Windows dominated. We should prepare kids for the realities of the world of work, and Windows is piece of that puzzle, like it or not.
Along similar lines, I've learned that a lot of custom educational software depends on a Windows environment. My own experience in public education has shown that numerous excellent applications, especially older ones, are solely coded for Windows, and many classrooms still depend on them. Science classes, for example, rely on products like ArcGIS for geographic mapping and topography education. There are no Linux or Mac versions available.
Likewise, business departments teach students how to design architecture and engineer on the bevy of products that AutoDesk makes which is you guessed it: Windows only. This dilemma extends to numerous related offerings that cover music, english, history, and other critical subject areas for today's growing student.
The Surface tablet answers this compatibility problem with a clear viable solution: if it runs on Windows, it can likely be installed. iDevices and Android slates fill the void by providing a bloated marketplace of apps that are single-purpose and rarely as deep or functional as their Windows equivalents. Chromebook comes closest to the Surface, but still has the issue of running a cloud-based operating system that relies solely on web apps.
Netbooks have the advantage of being loaded with Windows, but their far-underpowered hardware brings battery life to its knees and performance down to a frustrating level. Not to mention keyboards on netbooks are not very ideal for those who have large fingers like myself. And netbooks I've seen used in education are prone to heavy damage due to their cheaper build quality.
Add in the benefit of Active Directory management (not confirmed, but likely knowing Microsoft) and these Surface devices could be the iPad killers the education market has been waiting for. My technology business has been approached by various curious districts in Illinois about what direction their 1:1 plans should head, and I think the Surface will be an easy recommendation once it proves that it can bring all of the above to the table in a cost effective bundle.
Apple and Android have dropped the ball in education for quite a few years now; let's see if Microsoft can capitalize on the forerunners' shortcomings once and for all to become the 1:1 platform of choice.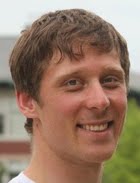 Derrick Wlodarz is an IT professional who owns Park Ridge, IL (USA) based computer repair company FireLogic. He has over 7+ years of experience in the private and public technology sectors, holds numerous credentials from CompTIA and Microsoft, and is one of a handful of Google Apps Certified Trainers & Deployment Specialists in the States. He is an active member of CompTIA's Subject Matter Expert Technical Advisory Council that shapes the future of CompTIA examinations across the globe. You can reach out to him at [email protected].