Steve Ballmer hints at Microsoft Surface costing $300-$800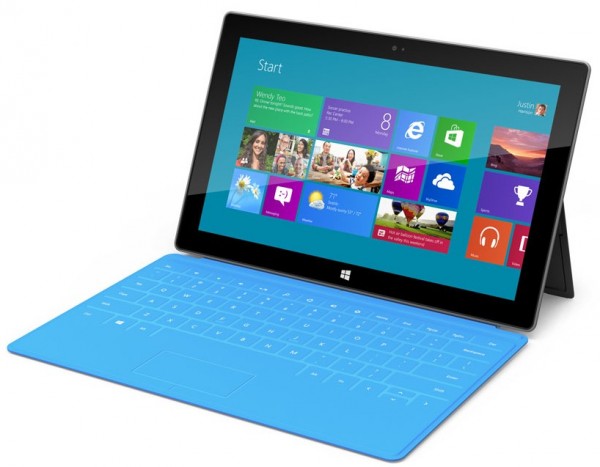 Rumors of a $199 Microsoft Surface RT tablet popped up on the Web a month ago, feeding the idea of a cheap and even subsidized Microsoft tablet that would take the pricing war to any device from the Google Nexus 7 to Apple's new iPad. In an interview for The Seattle Times, Microsoft CEO Steve Ballmer mentioned a new price range for the the company's Windows 8 device, putting the previous rumors of a $199 Microsoft tablet to rest.
Even though Microsoft did not announce the pricing, when asked about Surface, Steve Ballmer said that it would go for "probably $300 to about $700 or $800," giving a rough estimate of what potential buyers should expect to pay for the much discussed tablet. The previous rumors might be dust in the wind after the latest "estimate," but at the same time it calls for speculation justified by the $500 difference which isn't unsubstantial to say the least.
Referring to the Amazon Kindle, Steve Ballmer said: "People offer cheaper, they do less. They look less good, they're chintzier, they're cheaper." The implication is that Microsoft is going after the higher-tier audience both in terms of features and price.
The $300-$800 price range is not as wide as it may initially appear, since Microsoft Surface will come in two variants with two different storage options each. The 32GB Microsoft Surface RT could go for $300, which clearly undercuts the 32GB new iPad by $300, while the 128GB Microsoft Surface with Windows 8 Pro could end up costing $800, which would be cheaper still than the 64GB new iPad with Wi-Fi and cellular connectivity.
Twenty percent of the people that responded to a BetaNews poll said they would pay $299 for the 32GB Microsoft Surface RT, while 10 percent would go even further to $399, which is the low end of the "sweet spot" for Microsoft's Windows 8 tablet. But what about the upper price point? Just 2.37 percent of those who responded to our poll said they would buy a Surface device at $599 or more.
It makes sense for Microsoft to have its RT models priced lower than the starting point for a new iPad, with the high-end Windows 8 Pro models to occupy the upper price point of a new iPad. The cheaper models would generate sales among low-cost consumers, and help Microsoft's new Windows 8 mobile operating system gain that elusive tablet market share.