Alto, AOL's cloud-based mail service, launches in limited preview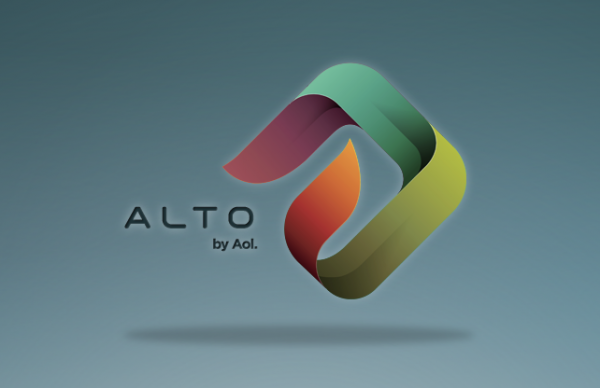 Changing your email address can be a major pain. You've got to tell everyone about it, move your emails from the old account to the new one and so on. I know people who've been using Hotmail for the better part of a decade, despite loathing it, just because they don't want the perceived hassle of switching to another service (or even upgrading to Outlook.com).
AOL's new cloud-based email tool, Alto, is designed to avoid this problem by working alongside, or rather on top of, the main webmail services, rather than replacing them. You don't need to sign up for a new email address, you just log in with your existing AOL, Gmail, Yahoo, or iCloud details. Once you're in, Alto will help manage your inbox and cut back on clutter.
Just as you might sort your real life mail into separate piles for personal letters, bills and junk mail, Alto's trick is to go through your inbox and create separate stacks for different types of messages, providing some much needed organizational relief.
Personal messages, emails with photos, emails with attachments, retailer mailing lists and social network notifications all get put into their own pile, which you can access from the opening page, and you can create stacks for anything you like based on sender, recipient and keywords.
"We built Alto for people who believe, as we do, that organization is beautiful, who are overloaded with email and aren't happy with the status quo of existing email experiences," Joshua Ramirez, AOL senior director explains. "The way we use email has changed radically over the years, but the core email application experience hasn't. We've taken a deep look at how people use email now, and designed an application around that reality. When you sort through physical mail, you put it into stacks because it's a natural way to decide what's important, what's junk, and what to save for later. We wanted to recreate that experience with Alto, but make it intelligent and automatic, to easily deal with the hundreds of emails we get every day."
Alto is currently only available in limited preview (it's due to open to the public early next year) but you can register your interest here. From what I've seen so far (I'm still waiting for my invite), it looks pretty good, with a clean, intuitive interface that places your inbox on the left and stacks on the right, making it very easy to sort messages.
By taking a visual approach like this, AOL is clearly hoping Alto will prove to be a hit on touch-screen tablets like Microsoft Surface.