IOBit Advanced SystemCare 6 Pro review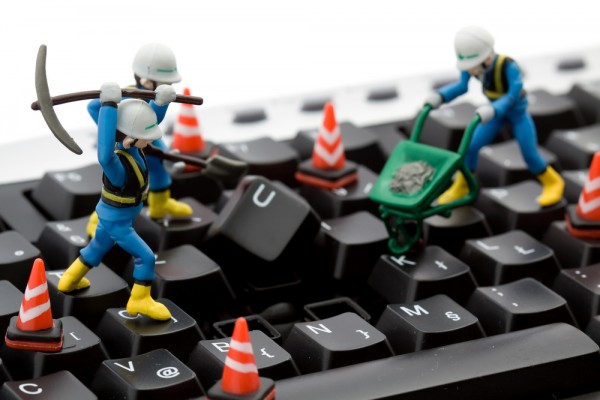 Tweaking performance is something that virtually every Windows user is interested in. There are various degrees to which performance tweaks can be applied, starting with simple things such as ensuring that there are not too many programs configured to start when Windows launches, to more advanced options such as tinkering with services and the registry.
Whether you are a newcomers to system tweaking or a more seasoned user, turning to a third party-tool -- rather than doing all of the legwork yourself -- not only helps to save a good deal of time, but also helps to reduce the risk of making mistakes that could have disastrous consequences; edit the registry incorrectly and you could find that you have an unbootable system on your hands.
There is a seemingly endless number of programs available, both free and paid for, that claim to make it easier to tweak your computer or deliver better results than manually tweaking. IOBit Advanced SystemCare 6, available as a Free or commercial Pro version, is an all-encompassing utility that aims to satisfy the demands of the power-user whilst remaining accessible to those who are less experienced.
Things get off to a very warm and friendly, hand-holding start with the appearance of a helpful, although perhaps not strictly necessary, introductory tutorial. The app and its interface are really fairly self-explanatory, but it's still nice to find that absolute beginners are being catered for.
Simple or Expert?
We've mentioned that this is an app that is suitable for beginners and experts alike, and it's easy to switch between Simplified Mode and Expert Mode -- by default the app works in simplified mode after installation, so anyone new to the world of tweaking is not going to be thrown in at the deep end and left wondering what to do.
Taken at face value, Simplified Mode is a very dumbed down version of the app. Whether this is a ploy to make the Expert mode more appealing is open to debate, but being presented with a single Smart Scan button when working in basic mode is going to quickly drive most users to switch to Expert mode.
In Simplified Mode it is still possible to access individual components of the tweaking suite by clicking the Quick Settings link at the bottom of the screen, but this is tucked out of the way at the bottom of the screen so that the option to switch modes is more prominent.
Getting Tweaked
For the remainder of this review, we're going to concentrate on the Expert component of the app and it is almost inconceivable that this is not where most users will end up heading -- it is where the guts of Advanced SystemCare are to be found after all.
Once you are working in the more advanced mode, there are three sections of settings to work through: Care, Toolbox and Turbo Boost. In the Care section you'll find twelve different collections of settings ranging from privacy checking to registry cleaning.
Each of these individual components can be added to the overall scan, which can include as many or as few of these options as you like. Sadly, there are no additional options to be found in each section, they are either enabled or disabled. Or at least that is that way it seems to start with.
While it may appear that the only option available to you is to select or deselect a component, hover over a section heading and a previously hidden settings icon will appear. Here you can access the main settings screen from which you can configure the options you would like to use. Although this does enables you to set up the program to your liking, it is not the most intuitive aspect of the program. This may be expert mode, but it is no excuse for poor interface design.
Free vs Pro
There are plenty of free tweakers to choose from, and IOBit Advanced SystemCare 6 adds to this number, However, there is also a Pro version of the program available that gives you access to a number of additional tools and options. The claims associated with upgrading to the Pro edition of the app are slightly vague – doubling of PC speed, tripling of internet speeds, and cleaning the registry 'more deeply' – but the decision to part with some cash will unlock a many  more options.
It is difficult to say whether the Pro version of the program is worth the money. There is no denying that it helps to make life a little easier when it comes to tweaking, but there are no ground-breaking settings revealed that a true "pro" would not be able to change anyway.  However, autocleaning options and scheduled boot-time optimization are certainly useful.
Away from the main program interface, integration with Windows means that some options can be accessed from the right click menu in Explorer. For example you can right click a file and have it securely deleted from your hard drive according to the settings you have already configured.
Summing Up
Tweaking tools are something of a difficult breed of software to judge. The results that can be expected will vary massively from one computer to another. What cannot be denied is that IOBit Advanced SystemCare 6 Pro certainly helps to make life easier. You do not need to remember where all of the important settings are to be found in the registry or which area of the Control Panel you need to visit to optimize different aspects of your computer. The software lists for $29.99, for Windows 2000, XP, Vista, 7 and 8.
Verdict: Fairly average tweaking tools that bring nothing out of the ordinary but gets the job done with no nonsense.
We Like: Accessible to all levels of computing ability, reasonable results may be noticed.
We Don't Like: Some settings are rather unintuitive, vague claims of program benefits, Pro price is a little high.
Photo Credit:  Dino O./Shutterstock