Microsoft Office for Android and iOS is a Trojan Horse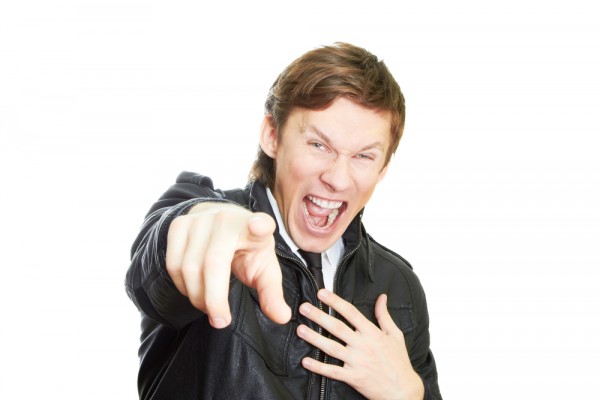 I simply can't stop laughing about the newest mobile Office rumors. This is better than stand-up comedy because the punchline is just so unbelievable there are seconds of silence before the bellowing roar. Microsoft's idea of a -- imagine my forefingers raised to make mock quotation marks -- mobile Office app is essentially a document viewer. Oh yeah, like I really need one of those, or you.
Yet the rumors make sense, because the approach is oh-so-predictable Microsoft and absolutely what executives should plan. Real Office on either platform is a bad idea. Yeah, just go ahead, make full-blown Office for Android and iOS and feed yourself to the post-PC dogs, leaving behind some mindless, decaying creature from The Walking Dead or your favorite Resident Evil game (or movie). The company's objective is bigger, and actually quite believable: Establish a beachhead for Microsoft account-linked cloud services on competing platforms.
This thing is a Trojan Horse, baby.
For this release cycle, Microsoft put the cloud, and associated subscription revenue, ahead of traditional desktop applications. I lay out the strategy in July story "Microsoft moves your Office to the cloud". The cloud services require a Microsoft account, following behind Google's success -- and lesser degree Apple's -- tying disparate cloud services to a single ID. No coincidence: Microsoft account is necessary to get the full bang from the crazy eights -- Windows and Windows Phone. Single-point of identity is sensible approach and ties together services that go anywhere, even competing platforms.
Just look at how effectively Google coopts iOS. iPad and iPhone users have access to most Google services, including sync, such that they never need use Apple's iCloud. Office for Android and iOS can get Microsoft serious presence in ways Bing or Xbox apps will never bring. Microsoft claims hundreds of millions of Office users and wants more of them using from the cloud.
If Office is so valuable and widely-used, the last thing Microsoft should do is give away real functionality to competing operating systems. The situation isn't like Office for the Mac, where the company caters to a smaller platform. On tablets, which cannibalize PC sales and hence Office users there, competitors are king. During third quarter, Android and iOS had 98 percent global tablet market share, according to Strategy Analytics. Surface and other Windows 8/RT tablets don't have much room to grow; Microsoft shouldn't feed the Android-iOS beast that eats PC market share.
So I'm not surprised that someone at Microsoft demonstrates enough common sense to ensure Office for Android or iOS is little more than a document viewer. Anyone wanting to do more, like some handy editing, needs a Microsoft account and Office 365 subscription. Customers using Android or iOS devices get to use Office, while Microsoft shifts functionality and revenue to its cloud and establishes a connected-cloud service foothold on enemy territory.
As for full-blow mobile Office, in your dreams, Bud. Or perhaps some alternative universe where Microsoft CEO Steve Ballmer has two heads that bicker over every decision. If the rumors are wrong, the joke is on me and Ballmer, too. Because giving real mobile Office to Android or iOS is the dumbest idea since -- well, hell, I can't think of much dumber than that.
Photo Credit: Vikacita/Shutterstock