Test driving BitTorrent Sync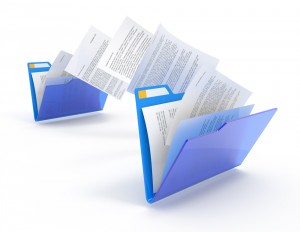 Who outside Hollywood doesn't like BitTorrent? There's another reason for you to, with the new PC-to-PC file synchronization app. It is free, but for now "pre-alpha", meaning users should beware of the potential dangers -- bugs, crashes. You know the routine. It is also only available in private beta, so if you are interested then you will need to request an invitation.
Once you gain access then you will find the app is available for Windows, OS X and even Linux. The download file is small -- just under 500 KB for the Windows version.
When you get it installed you will discover a fairly straight-forward app with several tabs across the top that can be used to set up and control the app. While there is Devices, Shared Folders, Transfers, History and Preferences, users will really only need to concern themselves with two of these options.
First you need to setup your sync, which is done from within Shared Folders. Simply click the Add button to begin. The first thing you will notice: a "key" is generated, or, as BitTorrent refers to it -- "Shared Secret". Write this down because you will need it for your other computer(s). Once you accomplish this then you can browse to the folder(s) you wish to keep synchronized. Depending on your file size the indexing could take some time. Coffee break!
The other tab that will concern most users: Preferences. Here you can make some personalization options, like starting the app when Windows boots and checking for updates.
When you move to other computers you will only need to enter the key that was generated on the first device. BitTorrent also takes security into consideration. The invitation includes some details -- "Sync synchronizes your files through peer-to-peer (p2p) protocol. The devices in sync are connected directly using UDP, NAT traversal, UPnP port mapping, and relay server. If your devices are in a local network, Sync will use LAN for faster synchronisation. For better security all the traffic between devices is encrypted with AES 256 using private key created on the base of your Secret -- a random key that is different for every folder".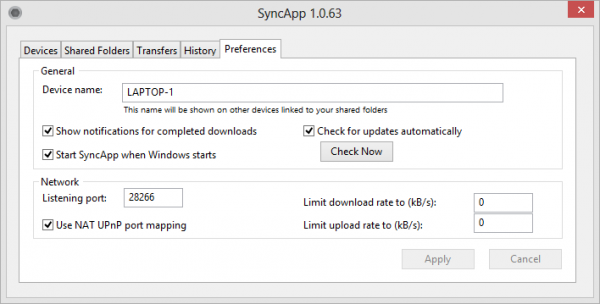 Bear in mind that this software is not yet ready for general release. However, I didn't find any real problems with it, aside from rather slow indexing of my shared folder, but that is likely due to the file size. There is no word yet on when BitTorrent Sync will launch for general use.
Photo Credit: Modella/Shutterstock