iPod's end draws near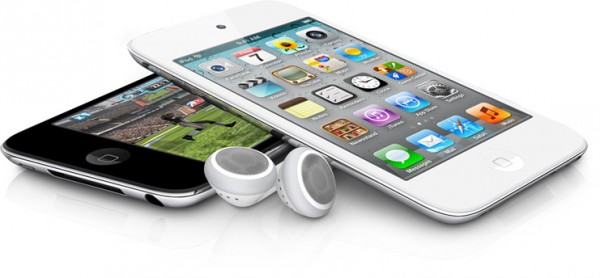 Debate is fierce about whether smartphones and tablets cannibalize PC sales. Surely, we can all agree that these device subsume dedicated MP3 players. Top-selling iPod is product in declining demand, while today NPD puts hard numbers behind changing music-listening habits. Which reminds me, I promised to set up my wife's Rdio account over the weekend. We got a family plan a few days back. She'll stream on Google Nexus 4 or 10 and download some tracks for offline ear-banging.
She's not alone. Fifty-six of U.S. smartphone users listen to music on the device -- 40 percent for tablets, according to NPD. I'm in the latter category on Nexus 7. Consumption is up, with 54 percent of smartphone music listeners doing more than a year ago and 39 percent tuning in at least once a day.
Again, on smartphones, Internet Radio is most popular among music listeners (65 percent) -- about the same as tablets. Sixty-percent of smartphone listeners, and 49 percent of tablets owners, use their own music (presumably ripped from CDs rather than ripped off from file-sharing sites). Subscription services like Spotify: 30 percent on smartphones.
"With both local music storage and the ability to connect to any number of online music services, tablets and smartphones are actually contributing to a net increase in their owner's use of internet radio and personal music collections", Ben Arnold, NPD's director of industry analysis, says.
When Apple cofounder Steve Jobs introduced iPhone in January 2007, he pitched a combo device, with music playback being one benefit. As iPhone, and now iPad, sales rise, iPod falls. During fiscal first quarter 2007, iPod accounted for 48 percent of Apple revenue. Six years later: 5 percent compared to 71 percent for iPhone and iPad combined. That said, sequential sales grew in the triple digits in fiscal Q1 2013. iPod is by no means dead, but NPD's data shows just how dramatically music habits are changing.
Change doesn't stop there. "We are seeing sales growth in products that compliment playback on mobile devices, particularly those that feature wireless local streaming", Arnold says. It's the big trend. Wireless headphone sales grew 34 percent year over year in 2012, while wireless speaker sales tripled. Bluetooth models accounted for 28 percent of soundbar sales -- jump from 6 percent a year earlier.
"Products that enhance listening like streaming speakers and soundbars with Bluetooth and even premium headphones have experienced tremendous growth over the past year is evidence that consumers aren't only satisfied with music on-the-go, they increasingly want to use these devices for a better in-home music experience", Arnold says.
I don't use a soundbar, but likely will buy wireless speakers this year to put in different rooms in our apartment. And you?