Lamest Apple rumor yet: iWatch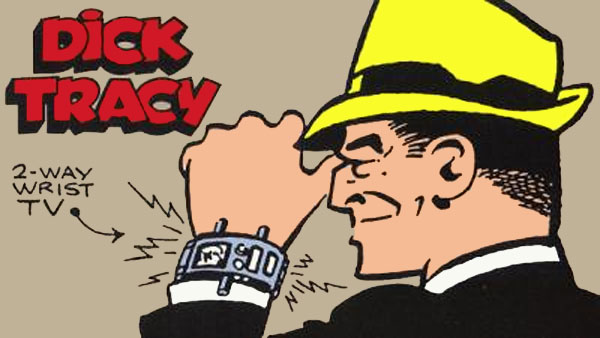 Either Apple has gotten so good at keeping secrets that no one knows what's next, or there ain't nothing new to gossip about. That is my reaction to the Wall Street Journal weekend story claiming the company is working on a wrist-watch. Move over Casio! Stop saving for Rolex! Because the fruit-logo company's next, big thing -- the new category to rival iPhone and iPad -- is the timepiece? Surely CEO Tim Cook and Company realize that many people get the time from computer or smartphone.
Some advice to Apple: Talk to "been there, done that" Microsoft, which made valiant effort with Smart Watch, only to fail. There was some real innovation behind the concept, using FM radio to transmit news, traffic and other data to the timepiece. But smartphones, more today than they did then, provide the same information. Will it really sell on the wrist?
My local Sony store sells an Android timepiece for about $130, and there are others offering GPS or more -- and you can even buy wrist-straps for wearing iPod nano. But an Apple watch? To what? To talk in Dick Tracy-like fashion to Siri, which often doesn't have right answers anyway? Or to be misdirected by Apple Maps? I can see some advantage to turn-by-turn directions while biking. But do watch out for that canal, landfill or (gulp) cliff. (By the way, Fossil made a Dick Tracy-modeled Smart Watch that was ultra-retro cool.)
What about the name? Is it going to be iWatch, which brings up weird connotations like I watch you. "Mom, what's that weirdo doing peering at us and talking to his wrist. Gives me the creeps".
In January I asked: "Will 2013 be another year of Apple iteration masquerading as innovation?" iWatch is neither innovation or iteration but irritation, bumping into people looking down at the wrist, babbling instant messages and Facebook updates instead of, ah, watching where they're going. Call the EMTs! Another one got hit! He's under the bus!
Perhaps the timepiece isn't so important as the rumor -- that it's not something more interesting. At a time of sinking shares, Apple could use a good rumor to kick the stock up. Microsoft's Smart Watch was a bright idea that the consumer market took dim liking to. Perhaps Apple can do better. I ask: Why bother?