Google+ Sign-In is a Facebook killer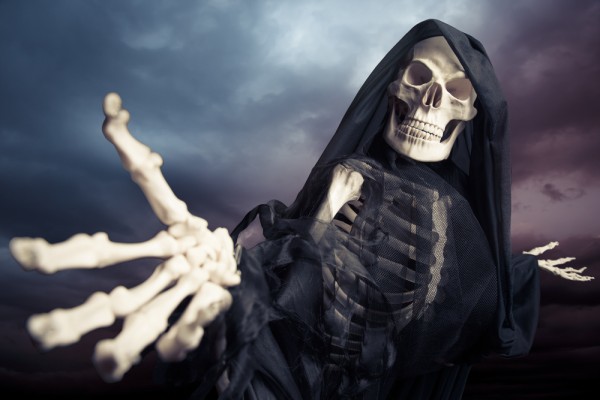 Single sign-on. Universal log-in. It is the Holy Grail of Internet services. Coming into the new century, Microsoft planned to use Passport as a universal, single sign-on authentication system aligned with Windows. Following privacy group complaints, a Federal Trade Commission investigation and subsequent settlement, Microsoft backed off the authentication strategy. A decade later, Facebook emerged as contender; many sites or services request, and some even require, signing in with Facebook credentials. Twitter is another option, and there are other choices, such as OpenID.
Now Google comes calling, today adding Google+ Sign-In as an option developers can include with their apps. I cannot overstate just how bold and disruptive the authentication system could be, or how much Google could -- scratch that, most likely will -- benefit. If widely adopted, the service could, if nothing else, give Google+ huge lift against Facebook. Welcome to the social network wars, and my money is on the the big G winning because Android, search and other assets offer so much leverage.
Simply put: Google makes authentication a development platform tied to its social network and some other assets. Same can be said about Facebook, which offers authentication and apps platform. Both companies promise developers improved customer engagement and visibility over time.
The difference: Facebook apps run within the social network's confines, although authentication reaches beyond and pulls users in. Google has Android, which is the dominant phone OS by huge margin, and extends the authentication platform to iOS, too. Combined, the two operating systems had 90.1 percent smartphone share during fourth quarter, based on actual sales, according to Gartner. Google+ Sign-In also supports web apps.
Successful platforms share six common traits:
There are good development tools and APIs for easily creating applications
There is at least one killer application people really want
There is breadth of useful applications
Third parties make lots of money
The platform is broadly available
There is a robust ecosystem
The most important is the fourth. Developers follow the money. Here Google uses one platform, social networking/authentication, to benefit another -- mobile apps. The concept: Social engagement drives apps usage and sales, whether direct, additional or ancillary.
If developers sign on, they're sure to drive more traffic to Google+, which isn't good for Facebook. Likewise, the search giant offers an alternative to Facebook log-in for apps and some related services.
What You Get
Someone at Google thought out the benefits, by making Google+ Sign-In more than just another authentication mechanism. Among them:
Two-step verification. "If you sign in to Gmail, YouTube or any other Google service, you can now use your existing credentials to sign in to apps outside of Google", Seth Sternberg, Google+ director of Product Management, says about the basic concept. But there's more, two-step verification, which while a hassle sometimes is an excellent safeguard against intruders. I have the mechanism enabled and recommend everyone using a Google Account to do likewise.
One-click install. "Many developers offer web and mobile versions of their app, yet setting things up across a browser, phone and tablet is still a major hassle", Sternberg says. "When you sign in to a website with Google, you can install its mobile app on your Android device with a single click". That means no link to Google Play that takes the user away.
Interactive posts. "When you share from an app that uses Google+ Sign-In, your friends will see a new kind of 'interactive' post in their Google+ stream", Sternberg explains. "Clicking will take them inside the app, where they can buy, listen to, or review (for instance) exactly what you shared". The developer benefits -- and to the social mob -- are obvious. Engagement for both, sales for the developer.
Embedded Hangouts. Already, Hangouts is one of the best Google+ features. Third-party apps run within the Hangout, and developers can place a button on their websites to take users to them.
Potential is big, but much depends on how Google executes on the promise and who actually adopts Google+ Sign-In. The demos do impress: Photo Hunt; Scott & Doodle.
Photo Credit: Fer Gregory/Shutterstock