'Be safe out there' is brilliant marketing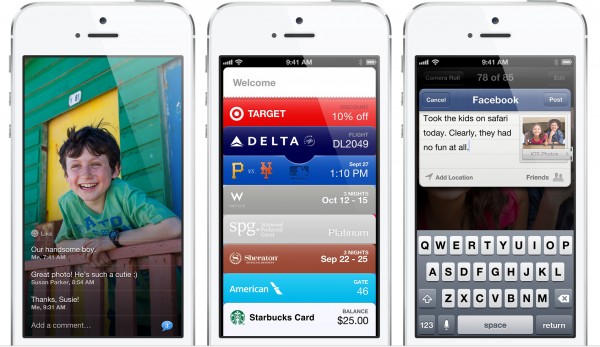 Phil Schiller doesn't cast a big shadow. Sure he is Apple's big cheese over global marketing, but in product briefings or Apple keynotes, Schiller never struck me as having much presence, particularly around the charismatic Steve Jobs. Somehow, I expect lead marketer to be more like Don Draper of AMC's "Mad Men". Schiller has lots of enthusiasm, but not command. He comes across as too nice a guy.
But make no mistake, his contributions to Apple, over nearly two decades, are immeasurable -- and not the topic of this post. There's another kind of presence, one of brilliant ideas and behind-the-scenes leadership. Yesterday, Schiller showed his brilliance, and scored a tremendous marketing coup for Apple in just four words: "Be safe out there".
That tweet and link to F-Secure report on mobile malware spread across the InterWebs, and I'm still reading about it today. The security firm's study might otherwise have gotten little notice if not for Schiller's tweet, which shows that even 140 characters is sometimes too much to have impact. You can do so much more with less.
Like everyone I assume the tweet comes from Apple's Schiller, being a verified account. But there is no photo of the man associated with the account, and the posts really aren't about Apple -- this one being rare exception. If it is the man, he is the man, doing in a few seconds what Draper couldn't in an hour-long TV drama. Have meaningful marketing impact.
Hell, I suggest that Apple take "Be Safe out There" and turn it into an advertising campaign, along the lines of "Think Different". Catchphrases have impact, and there is so much the Cupertino, Calif.-based company could do with this one to take command of mobile security messaging. To put forth iPhone as the safe choice, when Android poses so much risk. Schiller is on to something big. Those four words carry huge connotations, and they're friendly. "Be safe out there".
As for the report, it's a loaded gun just waiting to be fired again, since Schiller already pulled the trigger once. During fourth quarter, the number of new malware variants targeting Android jumped to 96 from 49. Meanwhile, those for iOS fell from two to zero. For all 2012, Android accounted for 79 percent of all malware, up from 66.7 percent a year earlier. By comparison, iOS was too low to measure in 2011, and 0.7 percent last year.
"The rise of Android malware can be largely attributed to the operating system's increasing foothold in the mobile market", according to F-Secure. Gartner puts Android's smartphone sales share at 69.7 percent. Meanwhile, iOS: 20.9 percent, but less than 1 percent of mobile malware. The disparity begs to be highlighted.
Other platforms -- BlackBerry, Symbian and Windows Phone -- are minuscule, too. But in guerrilla marketing, information like that is discarded. Apple has much to gain from promoting iOS as the safer choice over Android, particularly with Samsung Galaxy S IV set to launch a week from today in New York. Caesar, beware the Ides of March.
Samsung is the global leader for smartphones and all handsets, according to Gartner. iPhone follows far behind (well, not in the United States). Apple should seize the marketing high ground by focusing on Android's perceived security weakness. iPhone can't win a feature fight with S4 -- or even S3. So drop the safe bomb instead, by playing off people's fears and offering them something to trust.
"Be safe out there" is just beginning.