Evernote Reminders are a welcome addition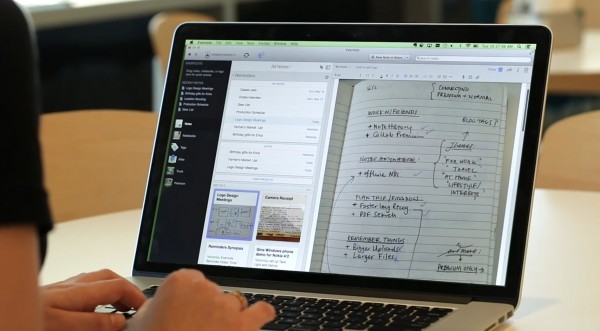 Over the course of the past week, Evernote Corporation has been updating its flagship Evernote client across all supported platforms. As with most Evernote updates, however, the changes implemented have not been equal, with users of Evernote for Mac 5.1.1 and Evernote for iPhone and iPad 5.2.3 getting the best deal.
The big news for Evernote users is the addition of support for reminders -- initially on Mac, iOS and the web-based platform. These can be triggered as email or in-app alarms, and are easily set via the small timer button at the top of a note.
Once the small timer button has been clicked, users are prompted that the reminder has been added. Once a reminder has been set, the note is automatically pinned at the top of the user's list in a new Reminders section, and notes can be repositioned in the Reminders list simply by drag and drop.
Users can also configure a reminder with a date and time, leading to an in-app alarm of email reminding the user of a deadline attached to the note in question, which can now also be marked as "Done" when completed.
Reminders are associated with notebooks, allowing them to be shared with other users too, making it possible to create a hierarchical series of notes for highlighting important entries over others. Shared users can also take advantage of the alarms feature, subscribing to be notified when notes become due.
While the feature has been universally welcomed, improvements have already been suggested, such as adding scheduled alarms for recurring deadlines. The Evernote team have also confirmed that the feature should be migrating to Windows and Android platforms "soon" (it's already being tested in a version 5.1 beta for Android devices).
Other changes to the Mac build include a redesigned vertical list to show more notes on-screen, next superscript and subscript text styles and the ability to edit saved searches.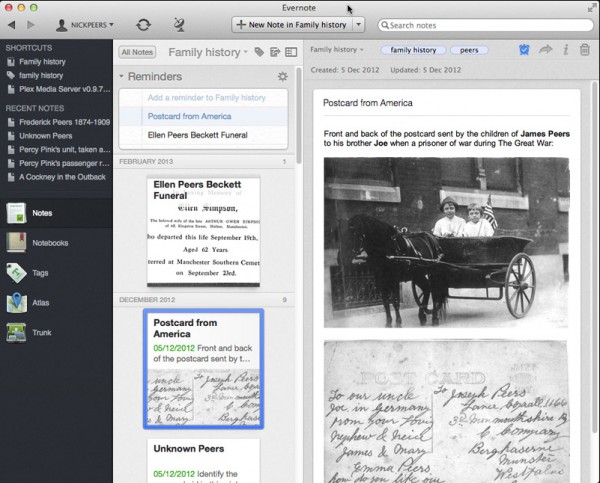 Windows users got a minor update last week -- Evernote 4.6.6 promised nothing more than unspecified bug fixes. Also updated was Evernote for Android 5.0.5, again a minor update consisting mainly of bug fixes and improvements to the Page Camera mode, which allows Android users to digitize photos of documents and pages. It did add support for the new Evernote Smart Notebook by Moleskine, however.
Evernote for Mac 5.1.1, Evernote for iPhone and iPad 5.2.3, Evernote for Windows 4.6.6 and Evernote for Android 5.0.5 are all available as a freeware downloads. Users require a free or Premium Evernote account to use them.