Surprisingly, Microsoft Excel can actually be fun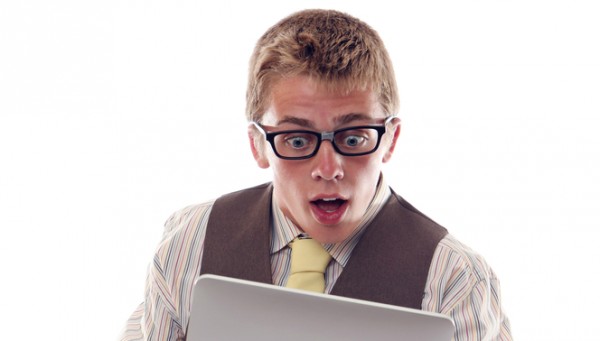 I am a very heavy Excel user. I organize my life and finances in spreadsheets for easy calculations and sorting. Quite frankly I enjoy the software very much for such nerdy reasons -- it is my favorite. However, not all people are excited by pivot-tables like me.
Yesterday, on Microsoft's official Excel blog, the software giant highlighted some creative ways that the software can be used. "One of the things that is incredibly satisfying about working on the Excel team is seeing how people use Excel in unbelievably cool and unexpected ways for work and for fun. There have been a few great examples of this floating around the internet and the news recently, and I thought I'd share a few of my favorites", says Excel Program Manager Carlos Otero.
The first such example is Pixel Spreadsheet. This handy website lets you convert images (JPG, JPEG, PNG and GIF formats) to an Excel spreadsheet (.xlsx). I was dubious that it would work well, but I was pleasantly surprised of the end results.
I spent the morning converting images to spreadsheets and had great fun emailing them to friends and colleagues. My colleague Wayne Williams also had his doubts, but after seeing the BetaNews logo (pictured below) as a spreadsheet, he said "actually, that's quite cool".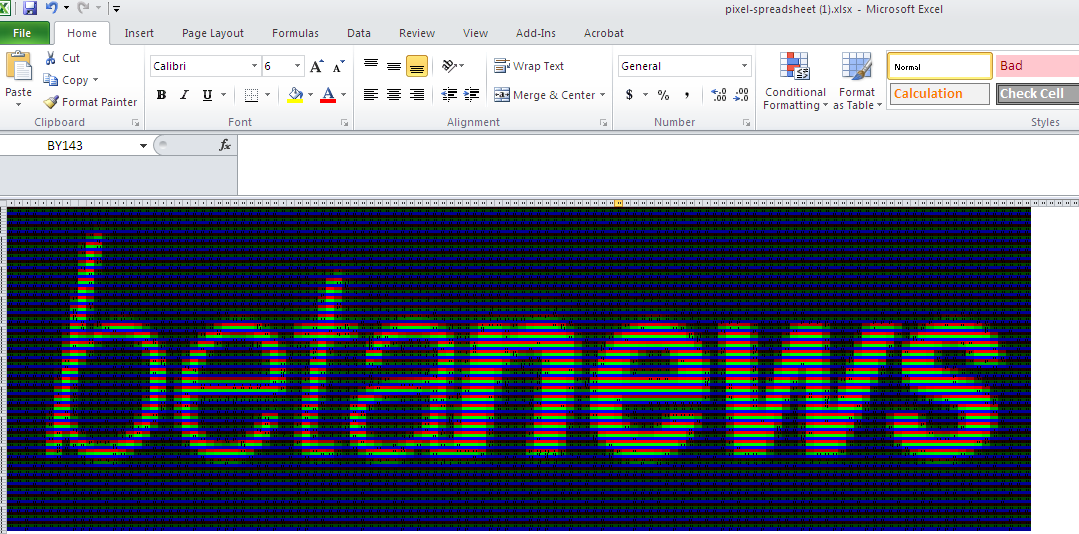 The next example had me amazed -- a game called "Arena.Xlsm". I've never played a game in Excel before and was shocked at how in-depth the programming was. It is a macro-enabled workbook (obviously, macros must be enabled). Normally, I would never run one from the Internet but since Microsoft is featuring it, I am assuming it is safe (I hope).
Microsoft also features the art of Tatsuo Horiuchi, a 73-year old artist from Japan. "I never used Excel at work but I saw other people making pretty graphs and thought, 'I could probably draw with that'", says Horiuchi. His work is very beautiful and it is difficult to believe it was created in Excel. However, the artist provides downloadable proof. You must see it for yourself.
The final example will have you yelling "Cowabunga!", as it features the Teenage Mutant Ninja Turtles. The animation is created by having multiple sheets in the file, each with a slightly different variation of the picture. Much like an old-school flip-book, the animation can be viewed by tabbing or clicking through the tabbed sheets in order.
While these alternative uses for Excel are fun, I am still more impressed with pivot-tables and vlookups. However, sometimes you just need a break from the number crunching and these examples are a great way to do so.
BetaNews readers, do you know of any other such alternative uses? Please share them in the comments section below.
Photo Credit: Ahturner/Shutterstock