New app uses social collaboration to identify projects for automation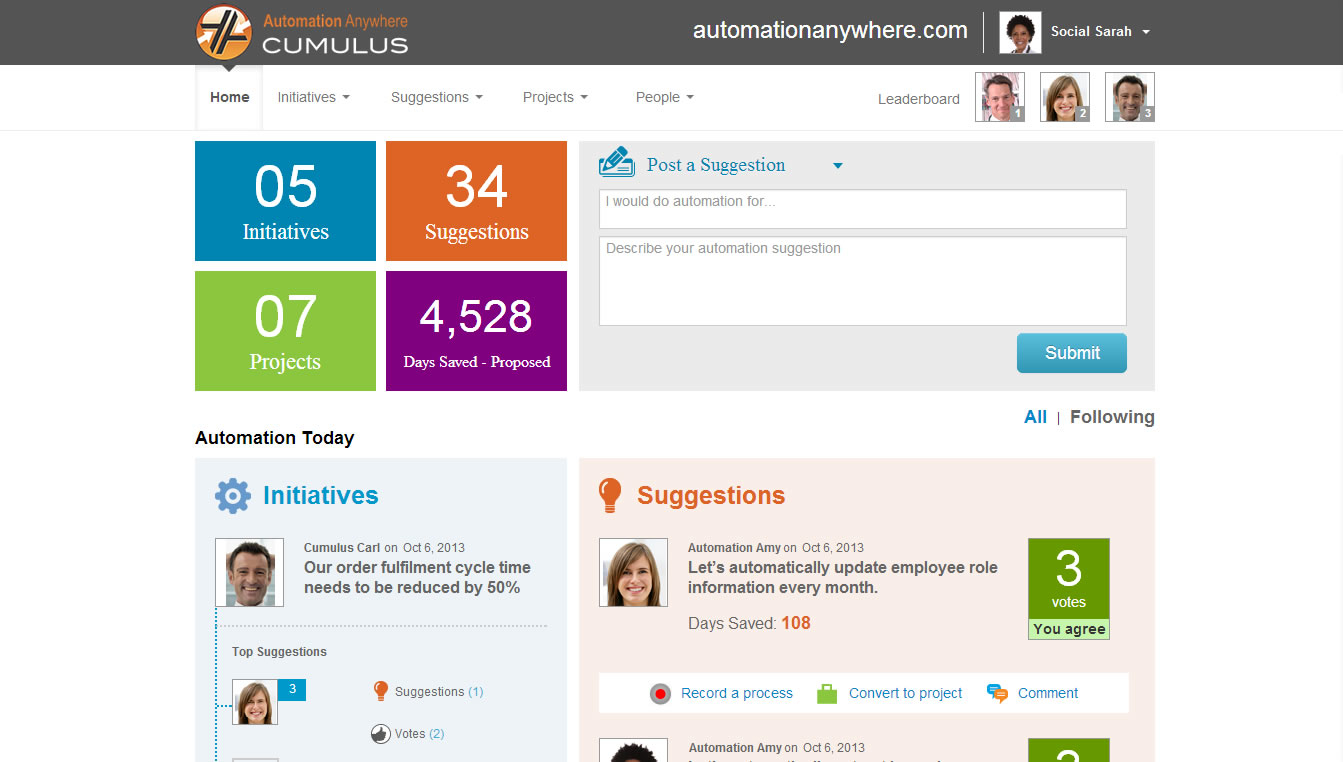 Business automation specialist Automation Anywhere has launched a new application aimed at helping businesses identify tasks and prioritize them based on the crowd-sourced wisdom of their user community.
Called Cumulus (could this possibly be using the cloud?) the application is launching via the Yammer enterprise social network. It will be available as a featured application via Yammer's app directory. Using Cumulus, anyone in an organization will be able to suggest a task to be automated, vote on the tasks that seem most valuable, contribute suggestions to existing initiatives, and track any active automation projects.
Built-in tools help identify the savings that can be made from automation of tasks. It calculates the hours and money that can be saved and so helps point out the tasks where automating will deliver the best return on investment.
"Enterprise social is the new operating system for organizations, and has the power to deliver real, measurable ROI," says Mihir Shukla, founder and CEO of Automation Anywhere. "Cumulus provides a way for entire organizations to tap in to the social revolution and contribute ideas for automating tasks while keeping the value of doing so at the forefront. We know that Yammer, with its large user base and commitment to making social enterprise collaboration work, is the perfect place for Cumulus to be first available".
Project-level dashboards will make it easy to spot potential savings, and visualization tools allow step-by-step tracking of projects. There's also a leader board to identify those members of the team doing the most to champion automation.
"Automation Anywhere has its finger on the pulse of what businesses should be doing with social platforms: utilizing them to pinpoint high return activities, like process automation," says Gregory Love, Business Development Manager at Yammer. "We look forward to Yammer users leveraging Cumulus to find the most crucial business processes to automate throughout their organizations".
You can find out more and sign up to try the free version on the Automation Anywhere site.
Featured Image Credit: Alexander Kirch/Shutterstock