Windows 7's growth dwarfs that of Windows 8 and 8.1 combined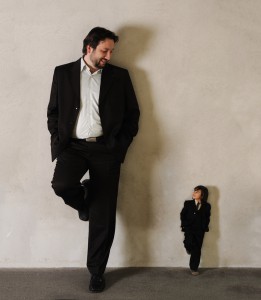 November was not a good month for Microsoft's tiled operating system. While Windows 8.1's market share grew, Windows 8's share dropped (to be expected as users upgrade). But the real kicker for Microsoft was Windows 7's growth which saw the older OS easily besting Windows 8.x's gains.
I really like Windows 8.1 and when people ask me if they should upgrade to the new operating system I say yes, and reel off a list of reasons. But I feel deep down like I'm championing a presidential candidate who no one is ever going to vote for.
At the start of each month Net Applications posts desktop operating system market share for the previous month and while the findings always make for interesting reading, they rarely contain any good news for either flavor of Microsoft's tiled OS. November was no exception.
Windows 8.1 now has 2.64 percent of the market, up from 1.72 percent in October. That's a 0.92 percent gain. Just under one percent growth in a month isn't bad at all.
Windows 8 has a market share of 6.66 percent (cue "operating system of the beast" comments) down from 7.53 percent, a drop of 0.87 percent.
So Windows 8.1 increased share by just under 1 percent but Windows 8 declined by a similar amount. Combined, Windows 8.x grew by just 0.05 percent.
Windows 7 remains as popular as ever, with 46.64 percent. In October its share was 46.42 percent, which means it's grown 0.22 percent. Or, to put it another way, gained four times as much market share as Windows 8 and 8.1 combined. It's worth mentioning that Windows 7 also grew 0.03 percent in October.
Windows XP is holding steady. The aging OS declined just 0.02 percent and remains comfortably in second place with 31.22 percent.
It will be very interesting to see how Windows 8.1 fares next month once holiday buying is factored in.
Photo Credit: ZouZou/Shutterstock