Facebook announces Paper -- its new story sharing app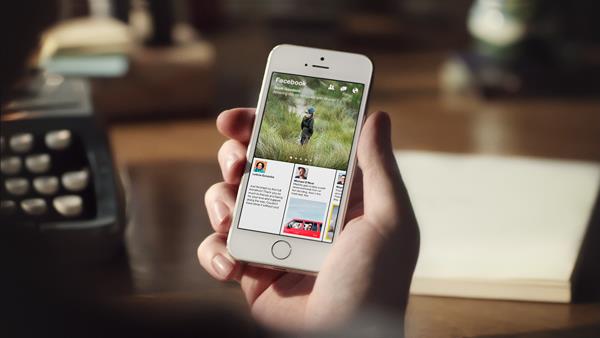 Two weeks ago my colleague Mihaita Bamburic wrote a piece on how a Facebook news reader app could give users the best tailored content. Today, Facebook announces Paper, a "new app that helps you explore and share stories from friends and the world around you". It's not quite the app Mihaita was hoping for -- not yet, at least -- but it does sound promising.
Paper is essentially a Flipboard alternative for iPhone (and Android eventually, presumably) that displays content from your Facebook friends, well-known publications, and "emerging voices" in a fullscreen, distraction-free layout.
"Your Paper is made of stories and themed sections, so you can follow your favorite interests. The first section in Paper is your Facebook News Feed, where you'll enjoy inspiring new designs for photos, videos, and longer written posts. You can customize Paper with a choice of more than a dozen other sections about various themes and topics -- from photography and sports to food, science and design", Facebook says.
According to the social site, storytelling and sharing have been "reimagined" in Paper in order to show stories at their best.
Everything responds to your touch so you can pick up or thumb through stories with simple, natural movements.
You can tilt your phone to explore high-resolution panoramic photos from corner to corner, and see faces and other important details up close.
Fullscreen autoplay videos come to life and bring you deep into the action.
Beautifully detailed covers make it easy to spot articles from trusted publishers and decide what to read or watch. Articles unfold in the app and appear fullscreen for a focused reading experience.
When you're ready to tell your own story, you know exactly what your post or photo will look like because you see a live preview before you share it.
The app, which is the first from Facebook Creative Labs, will be available for US iPhone users from 3 February. You can find out more about it, and watch a video of the app in action here.