Sorry Netflix, but you should pay 'tolls' to ISPs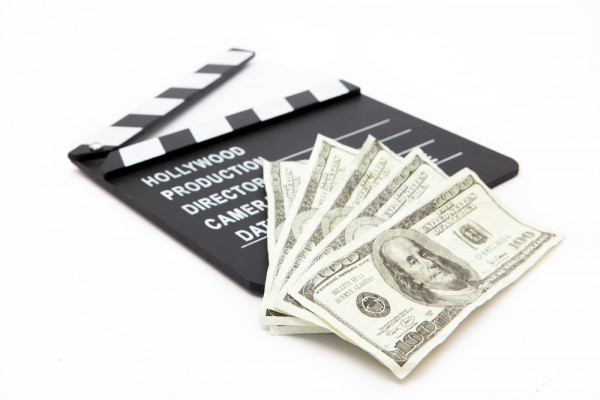 Money doesn't grow on trees and neither does bandwidth. For internet providers, there is a cost for providing the service. For the most part, with broadband connections such as cable, bandwidth is shared between users. And so, if too many users abuse the service -- torrents, ftp servers, media streaming -- it can slow things down for others.
Entire companies are run from the backs of ISPs. One such company is Netflix. If you aren't familiar, the company provides streaming videos for a monthly fee. However, the videos are streamed over third-party internet providers. In other words, Netflix is profiting by using the providers' bandwidth and is sharing none of the money.
Of course, it would be absurd to expect all internet-based businesses to share profits. A company such as Dell makes money by selling computers online, but selling computers does not gobble up bandwidth. So, the real question becomes, why does one business get to use a huge chunk of bandwidth at the expense of others?
According to Netflix, even though its users can consume 30-percent of a provider's bandwidth, it shouldn't have to share the cost. The reason? The ISP doesn't share its profits with Netflix. That could make sense, if you argue that Netflix is driving people to broadband internet. However, broadband existed before Netflix's streaming service and it is doubtful that users would cancel the internet without it. In other words, Netflix relies on internet service providers -- not the other way around.
"Once Netflix agrees to pay the ISP interconnection fees, however, sufficient capacity is made available and high quality service for consumers is restored. If this kind of leverage is effective against Netflix, which is pretty large, imagine the plight of smaller services today and in the future. Roughly the same arbitrary tax is demanded from the intermediaries such as Cogent and Level 3, who supply millions of websites with connectivity, leading to a poor consumer experience", says Reed Hastings, CEO of Netflix.
Hastings further says, "Netflix believes strong net neutrality is critical, but in the near term we will in cases pay the toll to the powerful ISPs to protect our consumer experience. When we do so, we don't pay for priority access against competitors, just for interconnection. A few weeks ago, we agreed to pay Comcast and our members are now getting a good experience again. Comcast has been an industry leader in supporting weak net neutrality, and we hope they'll support strong net neutrality as well".
While I applaud anyone for outwardly fighting for the little guy, I am dubious that Hastings is sincere. Business is business and Netflix just does not want to pay. Net neutrality is a great thing and for the most part, the internet should be unfiltered and ISPs should be as hands-off as possible. However, in this case, Netflix's impact is just too large -- the company should not use "the plight of smaller services" and net-neutrality as a shield.
Sorry Netflix, but vilifying the ISPs and getting your users to fight your fight is just plain tacky.
What do you think? Should companies that consume large chunks of bandwidth have to pay to play? Tell me in the comments.
Image Credit:  wavebreakmedia/Shutterstock