Bitdefender Total Security 2015 beta released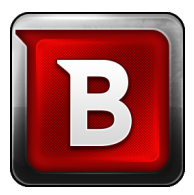 Bitdefender has released its first public beta for Bitdefender Total Security 2015.
The interface has been revamped, automatically adapting to different resolutions and (Bitdefender says) working "fluidly on any touch screen device".
Common tasks (Quick Scan, Update, Safepay, Optimize) PC are now available with a single click, while other functions are accessible via three main tiles (Protection, Privacy, Tools).
Bitdefender Safepay, the suite's secure browser, is now integrated with Wallet for safer online transactions. It can now automatically fill in user names, passwords and credit card details, too, making the process easier than ever before.
Bitdefender says the suite's Vulnerability Scanner is much faster at finding missing patches on your PC, and now includes links to help you download and install them.
A new Activity Profiles feature sees the suite automatically optimize your system for different situations.
If you're playing a game then Bitdefender Total Security will enable the Game Profile, postponing non-essential security tasks, disabling unnecessary services and generally working to speed up your PC.
A Battery Mode Profile kicks in when your battery life is lower than a specified level (30 percent by default). This optimizes Total Security settings to save energy, adjusts Windows power plan settings for maximum effiicency and disables external devices and network ports. (Sounds potentially risky to us, but fortunately all the Activity Profiles can be customised to disable individual tweaks if they don't work for you.)
Similarly, a Work Profile can "boost performance on work apps", while a Movie Profile detects when you're playing a movie, optimizing the suite's settings and enhancing visual effects.
Elsewhere, the Parental Control system is now entirely cloud-based, making it faster, more lightweight, and responsive to the latest dangers.
The other significant change is to Bitdefender's tune-up tools. A new One-Click Optimizer searches for junk files, redundant Registry keys and privacy issues (internet and application histories, downloads and Recycle Bin files), cleaning them up with a click. And the Tune-up section includes six additional modules: Boot Optimizer, PC Clean-Up, Disk Defragmenter, Registry Cleaner, Registry Recovery and Duplicate Finder.
So far the suite has worked well for us, but as you'd expect with a first beta, there are plenty of known issues. For Wallet alone: the Firefox extension is missing, while the Chrome version "does not work properly on Windows XP".
If you're happy to take the risk, though, Bitdefender Total Security 2015 beta downloads are available now.
And if you provide great feedback then you could win prizes including a Surface PRO 2 Tablet, Samsung Galaxy S4, and a Bitdefender Lifetime Edition license with 100 Internet Security keys. Find out more on the official Beta testing page.