18th century Swedish biologist Carl Linnaeus is bigger than Jesus (on Wikipedia anyway)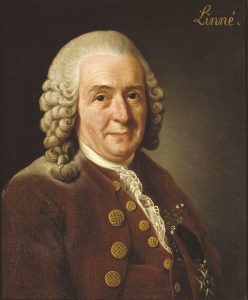 Being bigger than Jesus is something that no one in the world can claim -- until now.
A new study of Wikipedia has found that Carl Linnaeus is the most influential person on Wikipedia and it means the 18th century Swedish biologist is more influential than a clutch of personalities such as Michael Jackson and Jesus Christ.
The research, which is reported by the New Zealand Herald, was carried out by Young Ho-Eom of the University of Toulouse and at its heart is an unusual evaluation that meant Linnaeus came out on top.
The study methodology adapted Google's PageRank algorithm to tally the number of incoming links to a given article and Linnaeus came out on top due to the fact his system of biological taxonomy still used today meant that every plant, animal, bacteria or fungi covered by Wikipedia links back to him.
Linnaeus was only top of the pile when it came to incoming links, and a different algorithm that ranked figures based on incoming and outgoing links produced a top three of Adolf Hitler, Michael Jackson and Madonna. Though this changed when it came to England-language pages and showed that Frank Sinatra was top of the pile followed by Michael Jackson and Pope Pius XII.
Ho-Eom and his team also pointed out "each Wikipedia edition highlights local figures, so that most of its own historical figures are born in the countries which use the language of the edition".
It means that across the world the different rankings on a language-by-language basis differ vastly. For example, the Japanese version has Toyotomi Hideyoshi as most influential, whilst the Hindi version places Mughal Emperor Akbar the Great at top spot. Back in Europe, the German version is headed by Hitler and then Otto von Bismarck before a trio of composers in the shape of Mozart, Beethoven and Handel.
Published under license from ITProPortal.com, a Net Communities Ltd Publication. All rights reserved.