WZor says the end is in sight for Windows 8.1, and Windows 9 is on its way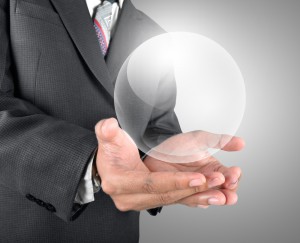 The problem with running rumors -- something we rarely do on BetaNews -- is in most cases they are entirely made up. We will occasionally cover claims by trusted Microsoft watchers like Paul Thurrott and Mary Jo Foley because they usually come from a knowledgeable source.
Russian leaker WZor knows a lot about Windows too, and although the group's website has been down since an ex-Microsoft employee was charged with stealing secrets (and early builds of Windows 7 and Windows 8), that hasn't entirely stemmed the flow of leaks. A post from WZor on the Russian-language Ru-Board makes some interesting claims regarding both Windows 8.1 and its successor.
According to the post, Windows 8.1 Update 2 will be the last major update for the tiled OS. After that, there will be patches and the like issued, but no new features added.
Interestingly, the post also claims Windows 9 will be announced in the fall. Previously WZor tweeted that the new OS would be announced at Microsoft's Worldwide Partner Conference in Washington, D.C., which takes place in just seven days' time, but doesn't repeat that claim in the new post. WZor says Microsoft will pump a phenomenal amount of money into advertising the new OS and focus on the inclusion of a new Start button and menu. Which is a fairly safe bet.
The activation method is set to change with the new release, due (WZor says) to problems faced by Microsoft in China.
A Google translation of the post will have you scratching your head, but fortunately Super User on the My Digital Life forum has a much clearer version. That translation says:
For all asking about Windows 8.1 Update XXX

All these updates, of course, are RTM-GDR releases followed by QFE updates… It means, after release of Windows 8.1 Update 2 new updates will be released, but no new features will be added to the operating system. Update 2 is the final rebuild of all SKUs with QFE GDR updates included.

Windows 9 will be announced this fall, Microsoft's advertising budget this time will be fantastic. The slogan of a promotional campaign will be "You want Start button and new menu and you will get that".

On the advice of marketing experts, flaws of Windows 8 will be accepted and used as lessons for developers while releasing Windows 9.

Also…

After facing problems in China, Microsoft is thinking about a new activation system of Windows 9. Apparently this is slowing down development right now.

It's assumed that the activation of products distributed via ESD-RETAIL channels will be more tightly associated with a specific PC and that activation will be done when user will log in to Microsoft Store. Activation key won't be given to user and he won't need to enter key manually.

If user will want to change his PC or reinstall/restore system (not on OEM PCs), he will need to download specific ESD-RETAIL distribution in a special format and then burn it on DVD or flash media using special wizard. With this new type of BIOS, large OEMs will download distributions for "bare metal" and deploy systems without need of having boot disks. It similar to method Apple uses now. Although it's  planned to implement this feature only on hardware manufactured by Microsoft and large manufacturers such as Lenovo, Dell, etc. Also this method will be used on mobile devices, tablets, smartphones, etc.

Installing ESD-RETAIL systems on new hardware or restoring system on the old one, will require to "detach" old installation from Microsoft Store, and only after that, it'll be possible to activate new system.

As you know, at the Microsoft Store could be more than one license or product, so it is necessary to take into account that the data of the license holder (an address, credit card numbers, etc.) will be stored on Microsoft's servers. If someone won't detach previously activated system, and same distribution will be activated on 2-3 PCs, while only one license was bought, after three days activation will be cancelled till problems with license will be solved. User will be prompted to purchase missing license or "detach" extra system if he wants to further use a product.

Right now developers of the new activation system and experts of new products promotion are discussing on these topics. To be more specific, they are discussing how to make possible to rent a product or working time on it.

This is also a major problem of promoting the product, protecting personal data from transferring them to third parties, such as NSA...

Therefore, there is an idea to issue corporate version without these bindings to online and cloud services of Microsoft.
As with any rumors or unofficial claims, you'll need to take everything said in this post with a pinch of salt, but given how badly Windows 8.x is struggling at the moment, it makes a lot of sense for Microsoft to get a new version of Windows out as quickly as possible. With Windows 8.1 and Windows 8.1 Update, Microsoft has listened to customers and made wholesale changes to its operating system, but the negativity surrounding it remains. There's little Microsoft can do to save Windows 8.x now, so debuting its successor, and starting afresh, makes a lot of sense -- provided the company has truly listened to its customers and got it right this time.
Photo Credit: vinzstudio/Shutterstock