'Bendgate' continues to haunt Apple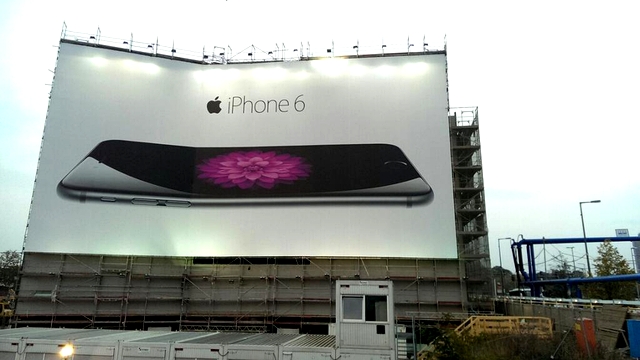 Apple has done a ton of defensive work to put out the fires of bendgate, the latest (compulsory) scandal which arrived with the iPhone 6, but Cupertino is still feeling the heat over the issue despite its best efforts.
Once mud has been slung, it tends to stick, even though Apple has done everything from giving journalists a grand tour around its phone stress testing lab and the rigorous procedures therein, through to releasing figures that point to only nine complaints over bent iPhone 6 models, and highlighting independent testing that shows the HTC One M8 (with its aluminum body) bends just as much as Apple's smartphone.
Despite this, the laughs at Apple's expense continue, with not just Samsung poking fun at the iPhone 6, but also folks pointing out amusingly placed posters in light of the "scandal", and an enterprising firm which has created a special bendgate case.
The posters were highlighted by The Verge, and consist of several very unfortunately placed iPhone 6 adverts, pasted up on huge billboards which are bent to fit into their environment, and of course therefore display a kinked iPhone. Check out the above image which must have left the Apple PR department none too pleased (see the others at The Verge).
And if giant posters of bent handsets weren't enough, then the iPhone 6 BendGate Case produced by Shapeways (spotted by Metro) is sure to get Apple a little, well, bent out of shape.
The case, which comes in a number of bright colors, is pre-bent to fit your kinked iPhone 6 like a glove -- and Shapeways also notes that "this bumper case fixes the leveling issue caused by the camera lens and gives it protection where it's needed!"
The tongue-in-cheek case is apparently in beta and has been priced at €19.07, or if you have a 3D Printer, you can download the thing and print your own. It's the perfect gift for an Android lover to give their iPhone 6 toting friend...
Image Credit: Tom @taknil
Published under license from ITProPortal.com, a Net Communities Ltd Publication. All rights reserved.