CIO jobs at risk as mobile computing weakens data governance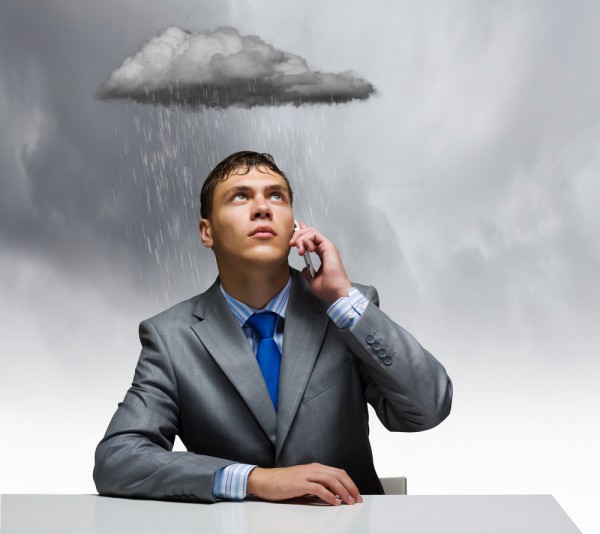 The shift to mobile computing has led to some major changes for enterprises, not least in how the security and confidentiality of data is governed.
A new report, commissioned by data protection specialist Druva from Forrester Consulting, surveyed 205 IT and legal professionals in enterprises in the US and UK. It suggests that 20 percent of CIOs could lose their jobs in 2016 for failing to implement information governance.
Forrester's analysis revealed rising recognition of the role that mobile computing is playing in weakening existing governance infrastructures. 44 percent of survey participants believe that endpoint data remains at risk despite security and governance controls already in place. The top three challenges are seen as proliferation of file shares (45 percent), lack of coordinated governance (42 percent) and mobile devices (41 percent).
"With the rise of the mobile workforce, organizations must establish strategies to govern not only corporate and employee-owned mobile devices, but also the multiple channels that are now required to make data available anywhere on any device. The increase in complexity is staggering," says Chandar Venkataraman, Chief Product Officer at Druva. "As these findings indicate, technology solutions are going to become increasingly important in identifying, preserving and collecting content from end user devices for all aspects of governance, including compliance and eDiscovery".
The results show that 89 percent of respondents plan to invest more in information governance programs, with 44 percent expecting increases of between 10 and 20 percent. Some 53 percent expect to centralize information governance to ensure that content on end user devices is protected and managed.
Using eDiscovery is expected to increase with 84-85 percent expecting to use technology to facilitate governance and eDiscovery on end user devices.
You can see a summary of the findings in infographic form below and the full report is available to download from the Druva website.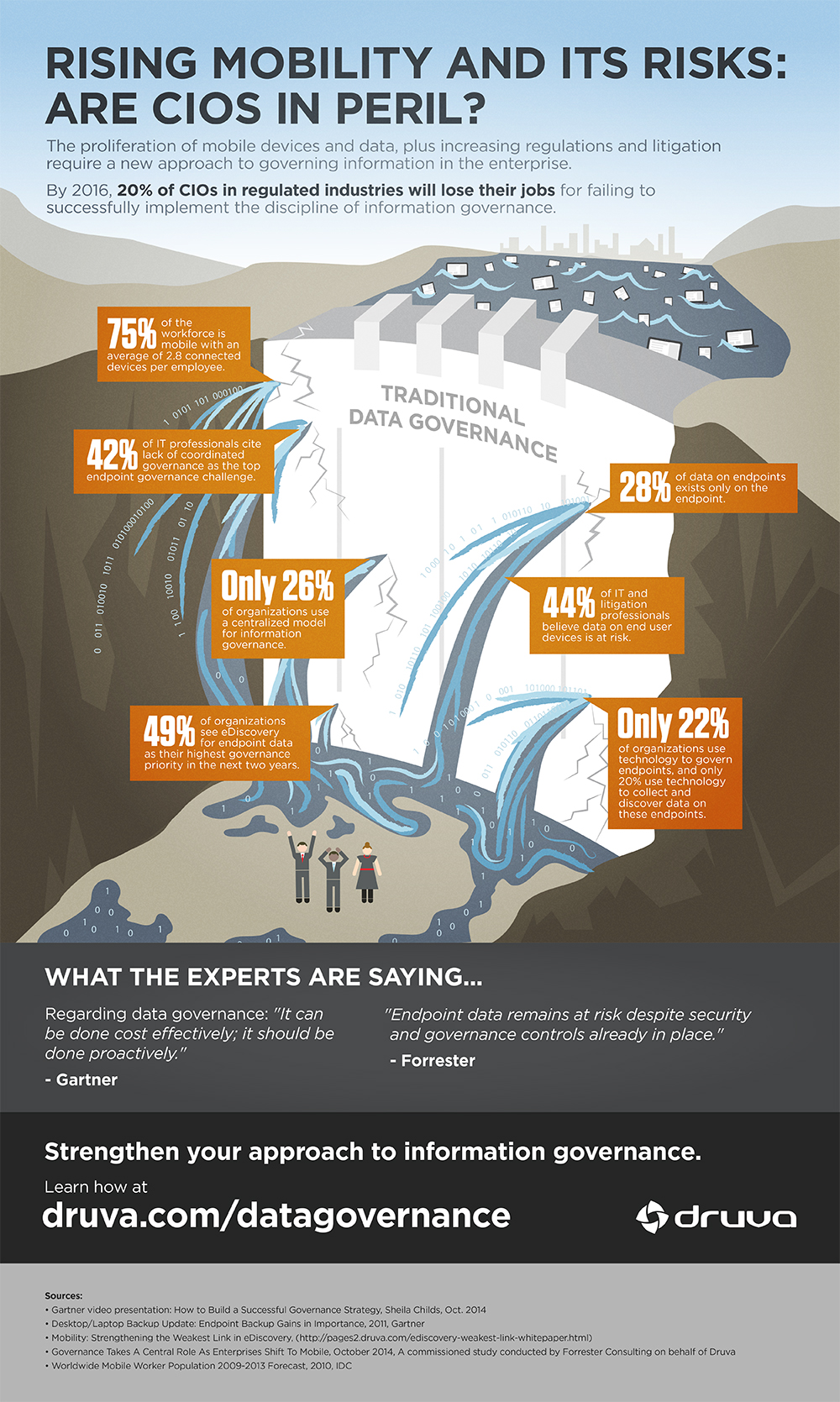 Image Credit: Sergey Nivens / Shutterstock