LastPass for OS X puts password manager directly on the Mac desktop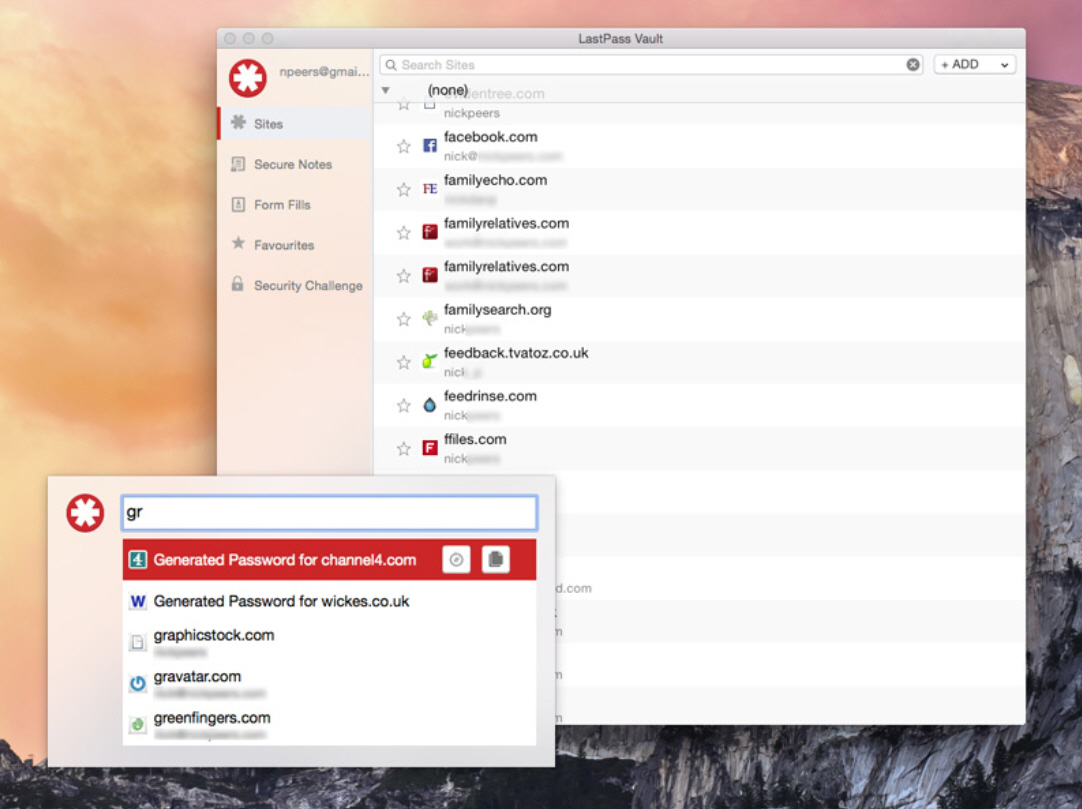 LastPass has released LastPass for Mac 3.2.0, a desktop version of its popular password-management tool. The app, also available as a series of browser extensions for Safari, Chrome, Firefox and Opera, now sits at the heart of the user desktop.
Once installed and launched, LastPass for Mac places an icon into the menu bar. It also creates a new Quick Search tool for speedily accessing, viewing and editing stored passwords and other notes.
The app, which is installed via the Mac App Store, opens with access to the user's password vault. From here, users can click an entry to view, edit or delete it. Rolling the mouse over an entry reveals two buttons for quickly launching the related web page using the default browser and copying the password to the clipboard for manually pasting elsewhere.
The vault contains all the functionality of the online tool, providing access to passwords, secure notes, form fills, favourites and the security challenge test.
The app also adds a Quick Search tool, accessible via the (customizable) [Cmd] + [Shift] + [L] shortcut. This throws up a pop-up search window -- as the user types, matching entries from across LastPass are displayed. Again, users have the option of launching the website or copying the password as before.
The app also provides options for logging off automatically after certain conditions are reached: idle time, locking the computer or launching the screensaver. It can also be configured to start automatically when the user logs into their Mac.
LastPass for Mac 3.2.0 is available now as a free download for Macs running OS X 10.8 or later. A premium subscription is required to remove ads and unlock certain features, such as access from mobile devices via the LastPass for iOS and LastPass for Android apps.