Firefox 36 arrives, allows pinned tabs to be synced, implements full HTTP/2 protocol support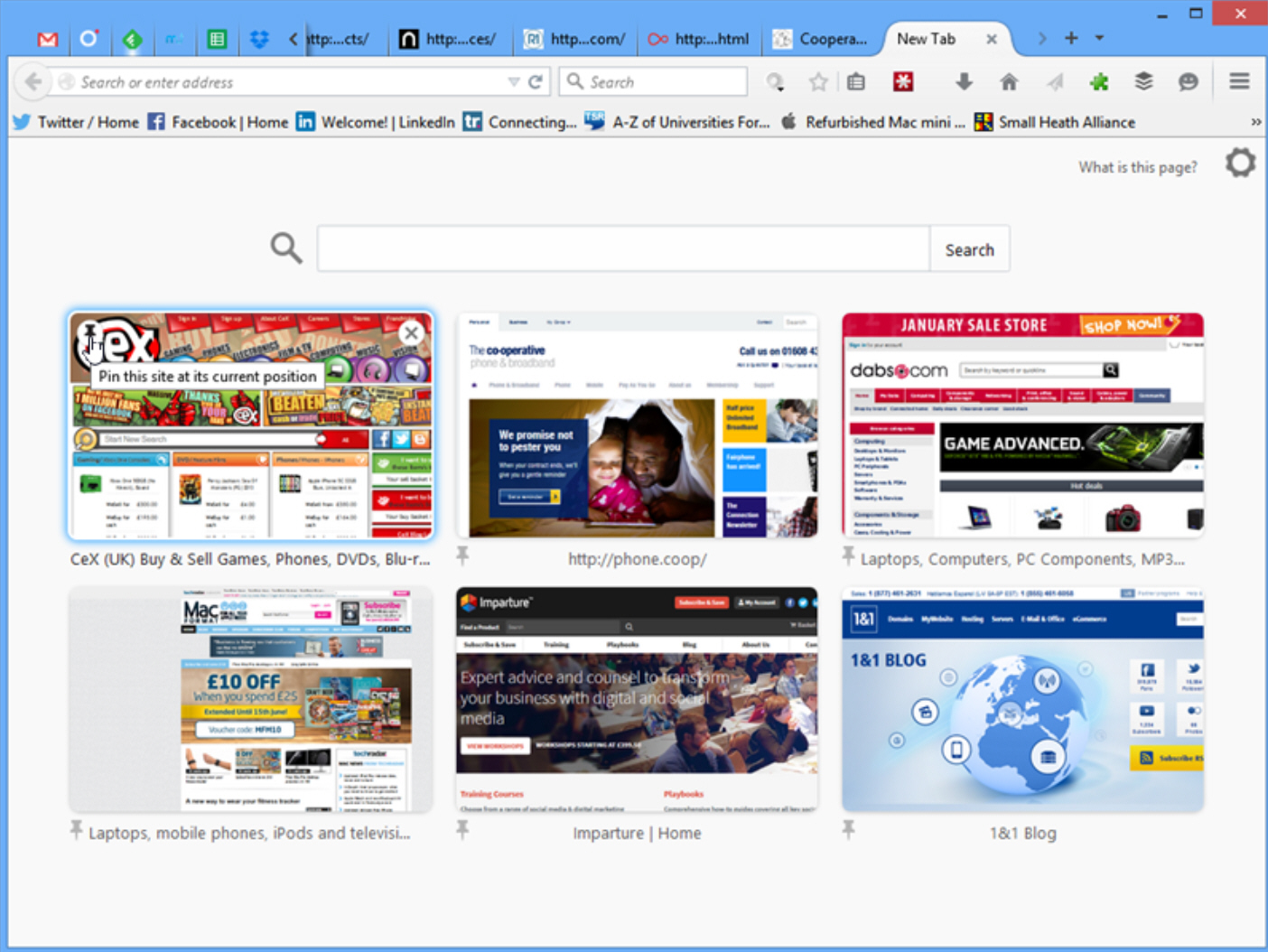 Mozilla has released Firefox 36.0 FINAL for desktop, with Firefox for Android 36.0 due to follow in the coming days.
Version 36 implements one visible new feature: when users pin tiles on the New Tab page, those pins will be synced to other platforms using the Firefox Sync feature. Those using the Android version on tablets will also gain a new, tab-optimized user interface to work with when the app is updated over the coming days.
Another new feature -- more notable, but less visible -- sees Firefox 36 implement support for the full HTTP/2 protocol, which promises a faster, better scalable and more responsive web. As the name implies, it's the second major version of the HTTP network protocol used to serve pages over the web, and is designed to eventually replace the current protocol (HTTP 1.1), which has been in existence since 1999.
Firefox 36 FINAL also sees a number of security tweaks. The –remote command line switch has been removed, while the program has started phasing out support for root certificates with 1024-bit RSA keys. This move forces websites to implement 2048-bit keys or better in order to be signed as trusted.
Two other notable changes include the program invoking the crash reporter to inform the user of a crash during shutdown, as well as a number of updates that may adversely affect add-on compatibility.
The update also widens support for HTML5 elements and provides a number of minor developer tweaks. Among fixed issues includes one that saw users unexpectedly logged out from Facebook or Google after restarting Firefox.
Firefox for Android 36.0 is also slated for release shortly -- in addition to sharing all the changes found in the desktop version, the mobile release implements a new user interface for tablets, optimised to make tabs as easy to manage on tablet as they are on desktop.
Firefox 36.0 FINAL for Windows, Mac and Linux is available now as a free, open-source download. Firefox 36.0 FINAL for Android should be available shortly.