Up and Atom! Intel rebranding its low-cost mobile processors with x3, x5 and x7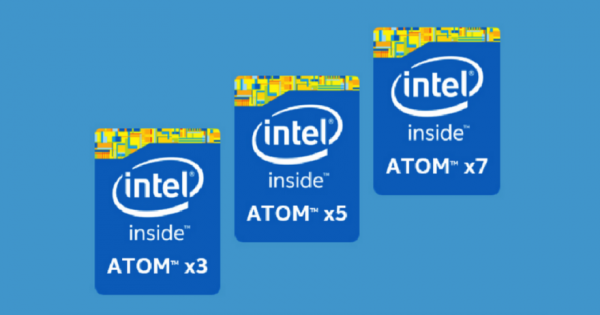 Buying a new laptop, tablet or other device should be a fun experience. No one likes spending money, because let's be honest -- you work hard for it. When you finally decide to make that purchase, you want to be sure that you bought the right machine. Not only do you want to be sure that it is powerful enough, but you also don't want to pay for power you don't need. A wrong decision can turn a fun experience into regret.
Unfortunately, it can be confusing for the non-tech oriented consumer. Intel's battery-sipping Atom processors can be brilliant for low-cost machines, but the naming conventions are convoluted and can confuse customers. This is changing, however, as Intel is rebranding the Atom line.
"In order to help people understand the level of processor performance and make an informed purchase decision based on their needs, Intel Atom processors will now be offered in three distinct brand levels in a good/better/best construct -- the Intel Atom x3, x5 and x7 processors. This change will start with the next generation of processors", says Intel.
The company further explains, "Intel Atom x3 processor provides basic, but genuine Intel-level tablet, phablet and smartphone performance. Intel Atom x5 processor has more capabilities and features for people who want an even better experience, and the flagship Intel Atom x7 processor provides the highest level of performance and capabilities for the Intel Atom family. The Intel Atom processor is designed to provide the best battery life with great performance for tablets, phablets, smartphones and other mobile devices".
This new naming convention closely aligns Atom processors with their more powerful Core iX brothers. Not only will this help consumers make a more educated purchase, but it will help device manufacturers in marketing too. Gone are the days of poopooing on Atom processors sight unseen.
To learn more about the naming conventions and what they mean, check out the below infographic.