System76 unveils diminutive Broadwell-powered Meerkat Ubuntu Linux desktop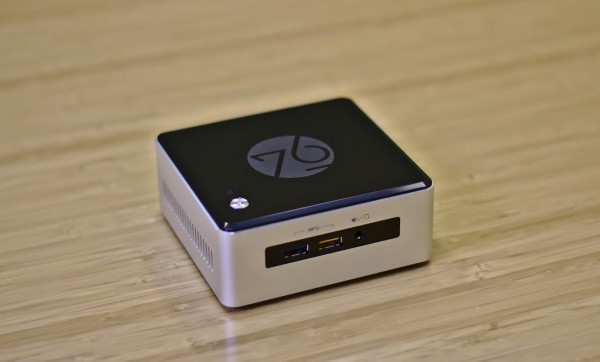 Buying a Linux-based PC usually means purchasing a Windows machine and replacing the OS with your favorite distro. While there is nothing terribly wrong with this practice, you are arguably paying for a Windows license that you will never use. In other words, the manufacturer is including the Windows fee into the overall cost. Not to mention, many Linux fans do not like Microsoft, and would prefer to not support the company. I am a Linux fan, but I like Microsoft products too.
Luckily, there are some manufacturers that make pure Linux-based computers, with one of the most popular being System76. This company manufacturers computers exclusively with Ubuntu. Today, the company teases a new small form factor PC -- reminiscent of Intel's NUC -- called Meerkat.
"Engineering is complete. We're working on retail packaging as well as imaging and distribution setup. Tentatively scheduled for release March 19th, the Meerkat will feature Intel 5th Generation processors, up to 2 TB of storage and 16 GB of memory packed in a 4 inch x 4 inch package. Pricing is to be determined", says System76 on Google+.
The company further shares, "two CPU options will be available - i3-5010U and i5-5250U. The Meerkat will use M.2 SATA SSD's for cetain -- possibly PCI but that hasn't been validated. GPU depends on the CPU -- i3 is Intel HD 5500. i5 is Intel HD 6000. Iris Pro won't be an option -- that class of Broadwell CPU won't be released until 3rd quarter which is very close to Skylake's release".
Unfortunately, there are too many unanswered questions. Pricing, of course, is the biggest question mark, and will likely determine its overall popularity. Hopefully the pricing is at least competitive with other small computers.
The biggest deal-breaker for me would be the potential lack of SATA support. Yes, M.2 drives can be wicked fast, but 2.5 inch SSDs are getting affordable and offering larger sizes. Heck, even with an M.2 drive, I'd like the ability to add a large 2.5 inch HDD for storage too. Hopefully there will be enough room to accommodate a 2.5 inch drive. Since the company is claiming up to 2TB of storage, this seems very likely.
Are you interested in the System 76 Meerkat Ubuntu desktop? Tell me in the comments.