It's far too easy to steal an Apple Watch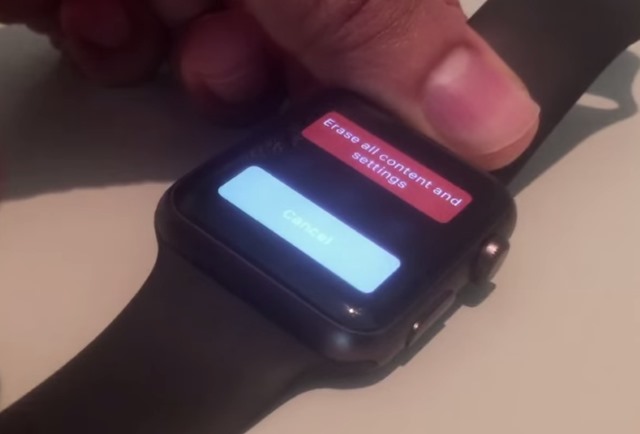 The problem with a lot of technology is that it acts as a beacon to thieves. Use a phone or tablet in public and you run the risk of having it swiped from under your nose. To overcome this, Apple and Google have built in security features that make it possible to render useless iPhones, iPads and Android devices. The same, however, cannot be said of the Apple Watch.
While the Apple Watch does feature a passcode system that is used as a locking mechanism when the wearable is removed from the wrist, it is incredibly easy to bypass. A thief can grab a Watch, factory reset it and pair it with their own iPhone. The risk of arrest aside -- and, you know, morals -- there is no deterrent to helping oneself to a Watch and claiming it as your own.
Considering Apple already has a security system in place that works perfectly well for its smartphones, it's odd to find that it has not been implemented for the wearable -- particularly when extended warranties are so expensive. In a matter of moments, as demonstrated by iDownloadBlog, it is possible to reset a Watch and pair it with another device so it can be used just like one bought from the store.
Just about the only positive aspect of this story is the fact that performing a hard reset wipes out anything stored on the Apple Watch, so if you are unfortunate enough to have yours stolen, your private data should be safe.
The video below shows just how easy it is to reset an Apple Watch: