Does Microsoft's Xbox Elite Wireless Controller give unfair advantage to those with money?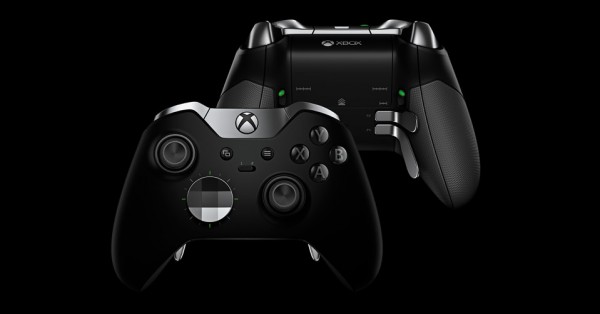 You know what makes console gaming so awesome? For the most part, everyone has the same specs. Conversely, in PC gaming, gamers can pay for better hardware -- a faster graphics card, more RAM, more accurate mouse, keyboard, etc -- these can enable higher scores and increased wins online. In other words, even though winning takes skill, the gamer with the bigger bank account can get an advantage -- arguably, an unfair one.
Today, Microsoft announces the Xbox Elite controller. Quite frankly, it is a work of art -- featuring a customizable, modular design and a sexy look. The problem? It is insanely expensive at $149.99. If you can afford it, more power to you, however, is it fair that a console gamer can simply buy an advantage?
"In close collaboration with professional gamers, Microsoft created the Xbox Elite Controller -- a pro controller designed to take gaming to the next level. Players can customize everything from trigger sensitivity to button mapping to game-specific setups, and use it with their Xbox One and Windows 10 devices with a custom app that offers gamers the opportunity to further modify the controller for any gaming scenario. The controller features a premium design that guarantees long-lasting quality with stainless steel features that are built to withstand hours of intense gameplay", says Microsoft.
Before you say this doesn't give an advantage, Microsoft itself says in the above video that the controller offers "pro-level precision" and "game-changing accuracy". In other words, the Elite controller is superior. Allowing one user to customize the experience with additional rear paddles, changeable d-pads and trigger sensitivity, while another user with the traditional controller cannot, comes across as unfair. This unfortunately makes for an unlevel playing field.
I could possibly forgive this if the controller price was maybe $10 or $15 more than the normal controller, but $149.99 makes it unobtainable for many. In other words, this "Elite" controller truly earns its moniker.
Maybe Microsoft should ban it from online play.
Do you think it is wrong to offer a superior official controller for such a high price? Tell me in the comments.