Windows 10 RSAT and Windows Server 2016 Technical Preview 3 coming this month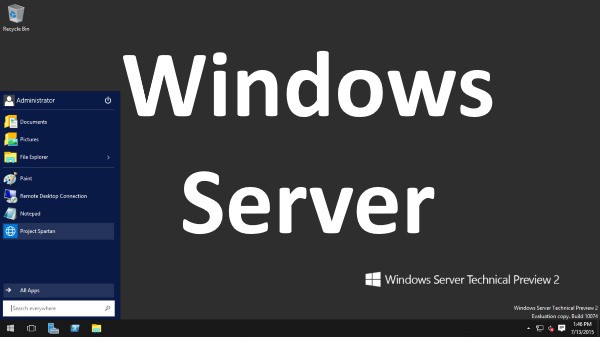 Microsoft's Gabe Aul has revealed that the company plans to release a new technical preview of Windows Server 2016 later this month. Responding to questions on Twitter, the company's Corporate Vice President and face of the Windows Insider program also said that Windows 10 RSAT will be launched in August.
Unlike the preview builds of Windows 10, previews of the latest edition of Windows Server have been slower to creep out of Redmond. Sysadmins will be keen to get their hands on the latest builds to see just what direction Microsoft is taking with its server software after the decision to delay the launch.
We don't know anything about what the third technical preview of Windows Server 2016 might include, but it is likely to be little more than a collection of bug fixes and tweaks. It's a little late in the game to expect any major changes to be made.
Remote Server Administration Tools for Windows 10 Technical Preview have not been updated since back in January, so are due a refresh very soon. Designed to work alongside Windows Server, Windows 10 RSAT allows for remote administration of systems.
Aul did not give much away in terms of an exact timetable for releases, but did confirm that both products will be made available before September rolls around:
@LiamBramwell A new RSAT for Windows 10 will be released this month, along with Windows Server 2016 Technical Preview 3

— Gabriel Aul (@GabeAul) August 8, 2015
As soon as more solid details of a release date are made available, we'll let you know.