Firefox 41 adds instant messaging support to Firefox Hello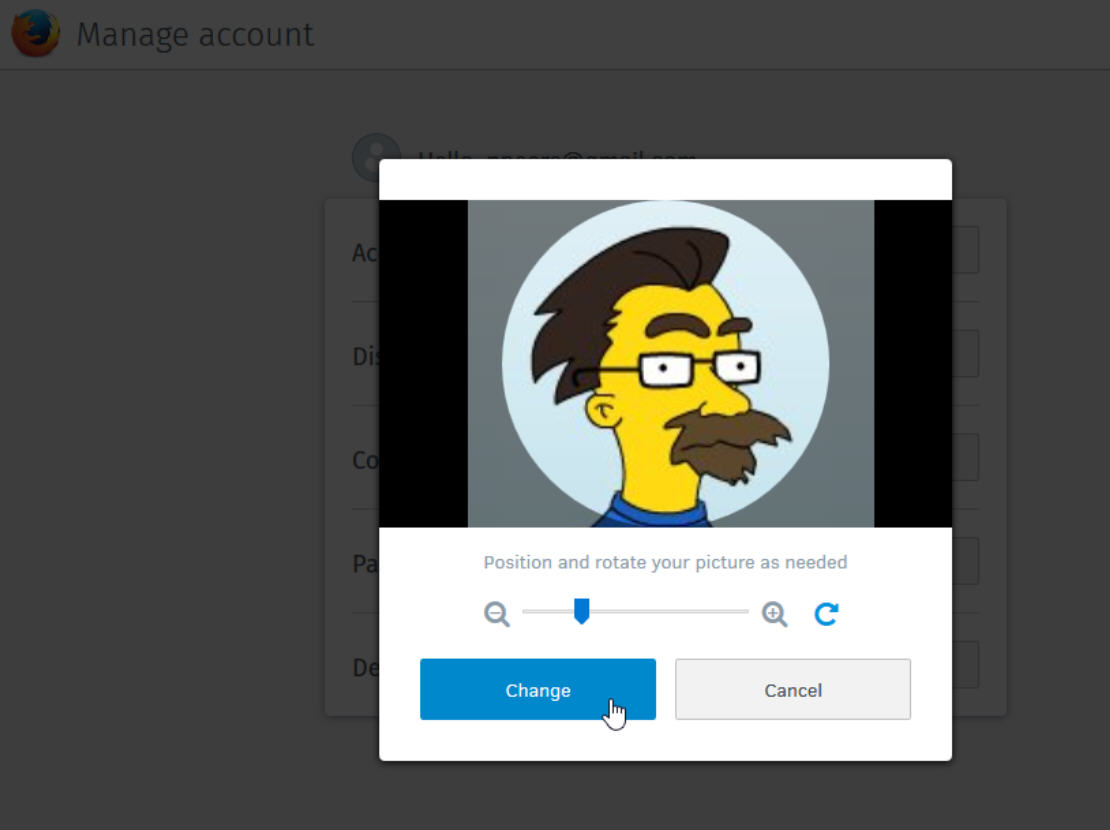 Mozilla has released Firefox 41 FINAL for desktop, with Firefox for Android 41.0 due imminently.
The desktop build introduces a large number of mainly incremental changes – the most interesting are profile picture support for Firefox Accounts and the addition of instant messaging to Firefox Hello -- while the mobile version makes it possible to utilize different search providers from the search panel.
Version 41 now allow users with Firefox Accounts to set a profile picture via the account management screen. Click Add next to Account Picture then choose to upload a photo, use a webcam or apply a Gravatar. Users can then rotate, zoom and reposition the photo to fit the frame.
Once applied, the picture is displayed in various places, including the Firefox menu, the Options > Sync screen and in Firefox Hello chats.
Firefox Hello also finally gains support for instant messaging in Firefox 41 -- previous releases were limited to video and audio chats only. Now users can also type messages to each other during the conversation -- these appear beneath the main chat window.
Other new features include support for SVG images as favicons, the tightening of WebRTC security through the need for perfect forward secrecy and enhanced IME support on Windows using the Text Services Framework.
Elsewhere, there's improved box-shadow rendering performance, along with widened support for a number of HTML5 properties. Developers gain a new Pseudo-Class panel in the inspector, and a fix has been implemented to ensure picture elements react to resize and viewport changes.
Firefox 41 for Android now supports the ability to quickly search using different providers via the search panel. Tablet users can now swipe to close tabs, and an overlay has been added to allow users to manually search and copy/paste login credentials from Firefox's password manager when they're not automatically filled.
The bookmark management tools have also been strengthened to detect duplicates. Users also gain the ability to open Android apps via web pages through support for Intent URIs. Finally, Android Lollipop users will be pleased to learn that support for playing MP3 audio files has been restored.
Firefox 41.0 FINAL is available now for Windows, Mac and Linux as free, open-source downloads. A portable build for Windows users is also available, while Firefox for Android 41.0 FINAL should appear in the Google Play store imminently.