Baby boomers spend more time online than millennials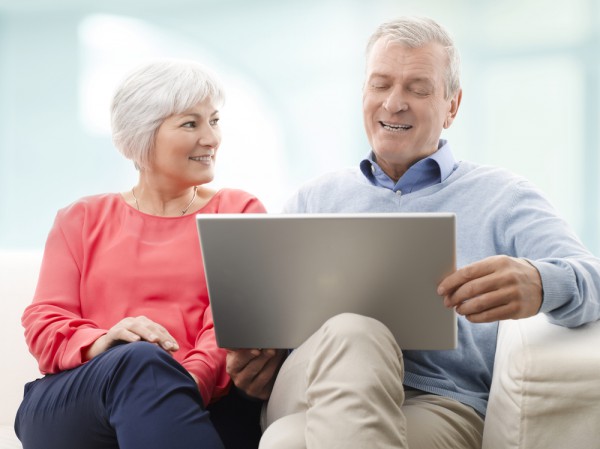 It's easy to assume that younger generations who have grown up with the internet spend more time online, but new research suggests that this isn't the case.
The 2015 State of the User Experience report from content delivery specialist Limelight Networks time spent online in the past year has dramatically increased, with 45 percent of respondents spending more than 15 hours a week on their laptop, tablet or phone.
But perhaps surprisingly the group spending the most time online is baby boomers, those aged 51-69. More than half (51 percent) are online 15 hours a week, as opposed to Millennials (18-33 year olds) at just 41 percent.
There's also a change in how long we're prepared to wait for sites to load on mobile devices. Last year, users were asked if they would be willing to wait longer for a website to load on a mobile device as opposed to a laptop or desktop, and 44 percent said they would. This year, the results are startlingly different, only 35 percent say they would be willing to wait longer on a mobile device, and nearly 40 percent expect equally fast-loading sites, regardless of how they're accessed.
Despite expecting better mobile performance thoughit seems we're becoming more tolerant of poor performance overall. This year, 33 percent said they would leave a website to buy a product from a competitor if the site loaded too slowly, down from 37 percent last year. Plus, in 2015, 72 percent would be willing to give the slow-loading site another try in the future, up from 69 percent last year.
Other findings include the importance of content. Respondents listed social media sites, reading news content and watching video content as their top three online activities, respectively, while reading news content was the most popular in 2014. Ecommerce finished in 5th place, behind researching products online. Whilst social media is the most popular online activity across the board, millennials are spending almost as much time viewing video.
We also want out online experiences to be more personal. In 2014 37 percent indicated they did not want a website to remember them from a previous visit. This year, the results are dramatically different as just 25 percent don't want a personalized experience.
"Ultimately, consumers want more from their online experience, particularly as the mobile web and video continue their march toward ubiquity," says Jason Thibeault, senior director of marketing strategy at Limelight. "We have more options than ever -- more content, more video, and more shopping. And while patience has increased slightly, people -- whether they are Millennials, Gen X or Baby Boomers -- all expect a personalized, highly-functioning web experience. If not they will look elsewhere. With the explosion in content, branded entertainment, video and e-commerce, the stakes are higher than ever".
More detail is available in the full report which you can get from the Limelight website.
Image Credit: Kinga / Shutterstock