Disaster 411: Is your business prepared to fight back?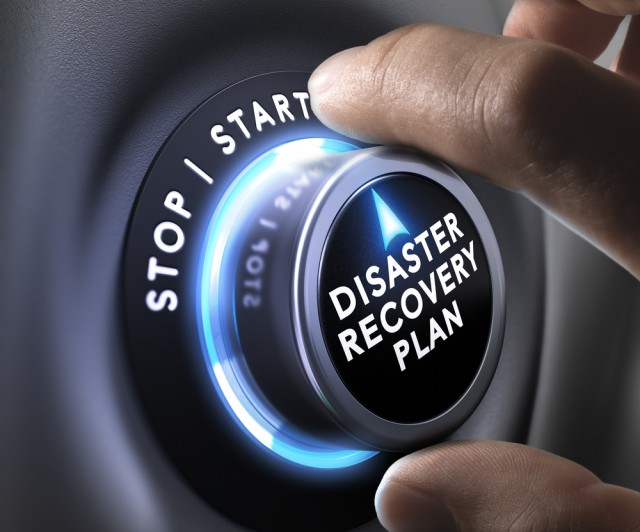 On the heels of September's National Preparedness Month, an effort sponsored by the U.S. Federal Emergency Management Agency (FEMA), Americans are being encouraged to take extra precautions to safeguard their homes, businesses, schools, and communities against disaster -- long before disaster strikes!
According to The National Federation of Independent Business, nearly one-third of small businesses will experience a natural disaster. Even more striking, 25 percent of businesses do not re-open after a natural disaster, and 43 percent do not re-open after catastrophic data loss, according to FEMA.
So are you doing enough to protect your business' critical data? Data loss can happen when least expected -- whether from natural disaster, theft, fire, equipment failure, virus, or user error. What's alarming is just how many small- and medium-sized businesses (SMBs) overlook the potential for data loss when it comes to disaster preparedness. A recent Ponemon Institute study showed that 62 percent of SMBs do not routinely back up their data.
The tragic reason that SMBs are particularly at risk for data loss is that the majority of them put off implementing backup and disaster recovery solutions until after they've experienced a disaster.
The takeaway: Disasters don't discriminate in choosing when and where to strike, making businesses of all shapes and sizes equally vulnerable. So the time to act is now, long before a disaster strikes.
There are four key actions that SMBs can take now to prepare for disruptions and ensure the safety of their critical data in the event of either a momentary, localized outage or a worst-case catastrophic scenario.
1. Plan Ahead
Invest in preparedness now and quantify the value of the time and money that a disaster plan will save if disaster strikes your business. Determine what files and applications are critical to back up, such as emails, client records, virtual machines, point-of-sale (POS) systems, etc. Develop a comprehensive business continuity and disaster recovery (BCDR) plan that takes into account how business-critical it is to recover or replicate each system. Be sure to document the plan, specify what will be recovered and how it will be recovered. Having an agreed upon plan that is fully understood across an organization can mean the difference between making a full recovery post disaster and being forced to close your doors.
2. Understand the Types of Data Loss
Bear in mind that natural disasters aren't the only threats to small businesses. User error, malware, equipment failure, and other incidents and events can bring small businesses to the brink. And it's not a matter of "if" but "when" SMBs will face a situation that can put critical data at risk. Being proactive and anticipating events that can severely disrupt operations puts you in the best possible position to respond quickly and effectively.
3. Do a Test Run
Once you have a comprehensive BCDR plan in place, be sure to educate employees on their roles and responsibilities in the disaster recovery plan. Hold routine dry runs to test your plan and see what's working and what areas might need improvement. Incorporate what you learn in the test run into the BCDR plan, and test it again. As with any plan, modifications are necessary sometimes, so test routinely and make adjustments as needed to ensure that your plan is always up to speed. A plan that is not tested often fails.
4. Invest In the Right Tools
Some SMBs lack the resources needed to support a disaster recovery plan. These small businesses need to proactively identify IT service providers that can provide such tools as local and offsite backup, hosted servers and applications, remote monitoring, and on-site support.
Managing the day-to-day operations of a business can be overwhelming in and of itself. But as data security, both physical and online, continues to grow in importance for SMBs, it's imperative for businesses to take a proactive stance and protect themselves in advance of the threat of disaster. Formulating a data protection plan and investing in the appropriate resources now will be a lifesaver down the road, the ultimate benefit being to ensure longevity for your business.
Scott Graham is Senior Director of IT and Operations at Intronis. He has more than 25 years of experience running IT organizations for high growth venture funded companies and larger publicly traded global organizations. Before joining Intronis, Scott served as the VP of IT for Consumer United, a venture funded brokerage house, where he led a complete transformation of all systems and infrastructure. Prior to Consumer United, he was the Managing Director for The First Marblehead Corporation, and held senior management roles at Avid Technology, Quantum Bridge and 3Com. For more information about Intronis, visit www.intronis.com, or follow on Twitter: @intronisinc.
Photo Credit: Olivier Le Moal/Shutterstock