Dell releases new XPS 13 Developer Edition, launches Linux-based Precision laptops worldwide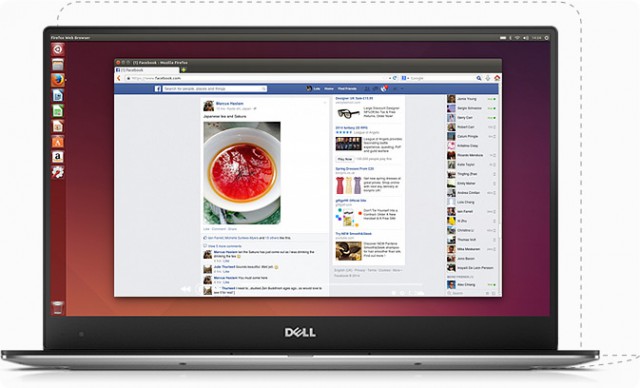 On the laptop side, Dell may be best known for its Windows devices, but, as some of you may already know, it also offers some killer Linux-based alternatives for prosumers. It all started out nearly four years ago with Project Sputnik, which led to the release of the first-gen XPS 13 Developer Edition, a Ubuntu-flavored version of the popular ultrabook, in late-2012.
Fast forward to today and Project Sputnik is more than just a one device effort, as Dell has expanded the reach of the program to also include some of its professional-grade laptops. Now, the company steps it up a notch by introducing the Intel Skylake refresh of XPS 13 Developer Edition, and making the Ubuntu-toting Precision laptops available worldwide.
What are the highlights of the new XPS 13 Developer Edition? Well, Project Sputnik lead Barton George says that it can be had with sixth-generation Core i7 processors, with a Core i5 option also on the cards, solid state drives with up to 1 TB of storage, up to 16 GB of RAM, InfinityEdge display (with fullHD and QHD+ versions), Ubuntu 14.04 LTS (Long Term Support) and all the "necessary hardware drivers, tools and utilities" one might need.
If you are not familiar with what LTS actually means, it is a branch of Ubuntu which Canonical supports for five years from its release. In contrast, the standard version of the operating system is guaranteed to receive updates for at least nine months. LTS is, therefore, a better option for Project Sputnik devices, because such laptops are aimed at professionals who seek reliability over cutting-edge software features.
George notes that Ubuntu 16.04 LTS (codenamed Xenial Xerus) will make its public debut in April, but there is no "date for when factory installation will become available" although support is planned. Those who wish to upgrade are advised to follow Canonical's instructions, which are available here. Among the changes that Ubuntu 16.04 LTS brings are Linux 4.4, Python 3.5 and Golang 1.6.
When I first talked about Project Sputnik, I noted that Dell made a popular choice by opting for Ubuntu. This distribution is still among the most popular, currently ranking third on Distrowatch.com, behind Mint and Debian.
The new XPS 13 Developer Edition can now be purchased in US, with Canadian and European availability "being ready for launch as we speak", according to George. Prices start at $1,549 for a sixth-generation Core i7-6560U version with 8 GB of RAM, a 256 GB SSD and the QHD+ InfinityEdge display.
Regarding the worldwide availability of Ubuntu-based Precision laptops, Dell says that we are looking at Precision 5510, Precision 3510, Precision 7510 and Precision 7710 workstations. These devices can all be customized depending on the customer's needs, but only the first two are available as of right now; the other two models will be offered "within a week", according to George.
George also says that customers will see a number of over-the-air patches for these systems, which were not available early enough to be included in the shipping software.