Scotts Miracle-Gro unveils open 'Gro' Internet of Things platform for the connected smart yard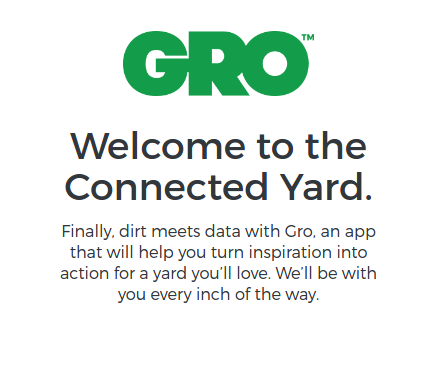 When you think of the internet of Things, or IoT, indoor items likely spring to mind -- lamps, refrigerators, thermostats, etc. But "things" exist outdoors too. As the spring and summer seasons approach, more and more people will spend time in one of the most treasured parts of their property -- the yard.
Yes, many homeowners have yards -- grass, gardens, ponds, and more -- where they can enjoy the outdoors and spend time with family. If the inside of your home can be "smart", why can't your yard? Well, good news, folks -- Scotts Miracle-Gro is launching an open IoT platform, called 'Gro', that focuses on the outdoors. Yes, the connected smart yard is here.
"Scotts Miracle-Gro's Connected Yard platform will know what the recent weather and rainfall has been, what types of plants are most likely to succeed in each location, what the local soil type is, and what to do at each stage of the season. Previously complex tasks will be presented instead as bite-sized, highly visual, personalized instructions. We will offer the same type of advice a friendly, expert gardener would suggest, if they lived next door. We will give people the confidence to try new things", says Scotts Miracle-Gro.
The company further says, "the Connected Yard is an open platform, and Scotts Miracle-Gro is eager to align with companies and particularly start-ups in the smart water and gardening space who want to connect their imaginative hardware solutions to Gro.  Launch partners include smart water controllers Blossom, Rachio, Green IQ and Lono, and soil sensor companies PlantLink and Parrot. These technologies enable the careful monitoring and control of watering levels, adjusting for the soil's moisture content and the weather forecast. No longer will sprinklers run when it is raining. No longer will people over or under water".
While there is definitely a cool factor here, the real win is beyond mere convenience. True, having a connected yard can save people time and money, but more importantly, it can save precious water. In many places around the world, water shortages are a real crisis. By preventing water from being wasted, it can help to alleviate this epidemic.
What makes this platform particularly intriguing, besides being open, is that it doesn't simply rely on sensors. Its pairing with local weather data means that the platform can work even smarter. It will even know the types of bugs and soil in your area. By linking this all to the iOS app, end users can gain even better control of their yard.
Are you excited by the concept of a connected yard? Tell me in the comments.