Microsoft Project AIX is an open source Minecraft-based artificial intelligence solution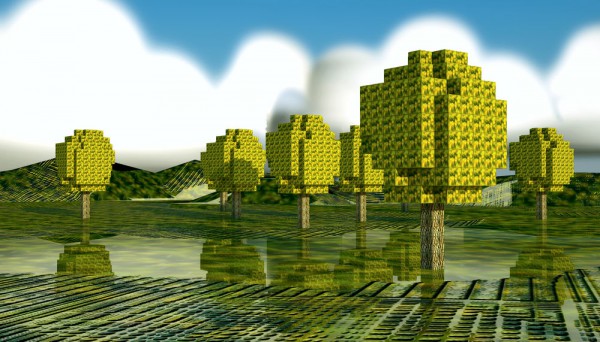 Many people fear artificial intelligence, and the reasons range from sensible to science-fiction. Some people are worried it could lead to a loss of jobs, while others fear a robot-fueled apocalypse, such as in the Terminator films. Me? I'm not worried, but excited. Don't fear progress, y'all.
Today, Microsoft announces a new artificial intelligence solution, called Project AIX. It is quite intriguing, and should excite millennials, as it is based on the wildly-popular Minecraft video game. The really interesting aspect, however, is that Microsoft is making it an open source project.
"The AIX platform consists of a mod for the Java version and code that helps artificial intelligence agents sense and act within the Minecraft environment. The two components can run on Windows, Linux or Mac OS, and researchers can program their agents in any programming language they are comfortable with", says Microsoft.
The Windows-maker further says, "Microsoft researchers are using AIX for their own research, and they have made it available to a small group of academic researchers under a private beta. This summer, AIX will be available via an open-source license".
By using Minecraft, developers can experiment and test in virtual environments. This can result in cost-savings, as there is less of an need for physical components to engineer and potentially get damaged. Real-world testing can be saved for later.
Project AIX can be an environment without boundaries, inciting creativity and possibility. Hopefully it will result in nurtured ideas, which will ultimately lead to significant realized progress.
Evelyne Viegas, the director of artificial intelligence outreach at Microsoft Research explains, "we're looking for opportunities where we can really help accelerate the pace of artificial intelligence innovation in a way that is going to be very close to the real world, with real experiences and real data".
Are you excited to try it? Well, unfortunately, you will have to wait for the summer. For now, it remains closed source and available to only a small group of beta testers in academia. In the interim, if you want to read more technical details, you can read the PDF found here.
Is Microsoft smart to leverage both open source and Minecraft for this project? Tell me in the comments.
Image Credit:  Iuskiv / Shutterstock