Microsoft scores rare Windows 10 Mobile win with all-new official Twitter app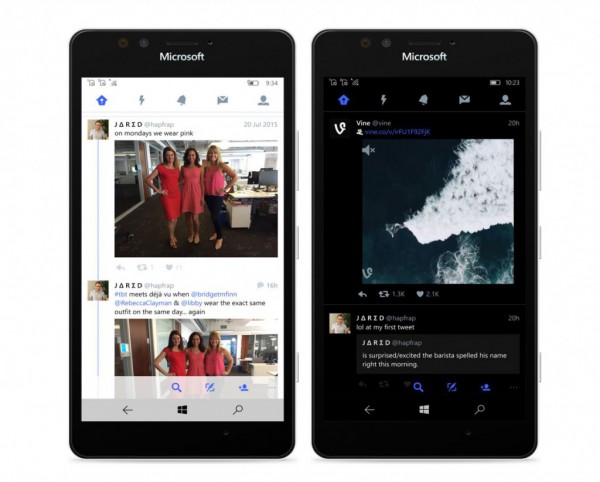 While financial pundits are constantly discussing the profitability of Twitter and its stock, tech geeks such as me just enjoy using the damn thing. It is without a doubt my favorite social network -- it helps me stay on top of news and trends in a no-nonsense way.
Unfortunately for Windows 10 Mobile users (yes, they exist), a proper Twitter app was not available. Today, this changes, as an official app comes to Microsoft's struggling mobile platform. Yes, the Windows-maker is experiencing a rare win with its mobile OS. This is great news, as only yesterday the popular Here Maps defected from the platform.
"In Twitter for Windows 10 Mobile, we've added features that make content discovery, as well as both public and private sharing, more seamless than ever. Explore Moments; send group Direct Messages; shoot, edit and Tweet video; share a Tweet and easily add your own commentary with quote Tweet; and check out top Tweets without logging in", says Jeremy Forrester, Technical Program Manager, Twitter.
Angela Lam, Product Designer, Twitter explains, "when bringing the app to mobile phones we carefully considered each section of Twitter and how the user interaction translates from desktops and tablets. We found that 90 percent of the UI and interaction models could be shared from these devices to mobile phones, but there were places where we decided to make adjustments to optimize for each. For example, take Moments. On mobile, the smaller screen lends itself more to a full-screen and immersive experience".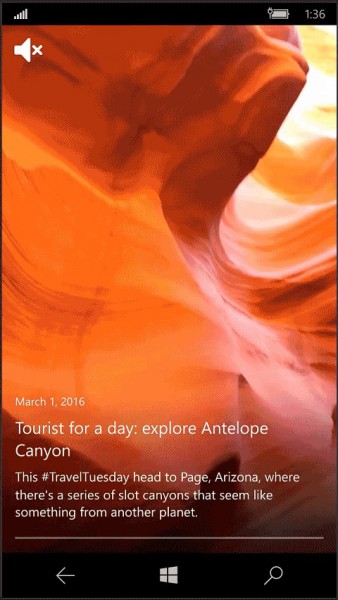 Apparently, Windows 10 desktop users have been clamoring for a dark theme for the official app, so that is now a feature of both the desktop and mobile app. While this is a personal preference, I absolutely detest dark themes -- it is depressing. I much prefer a colorful and airy theme that makes me feel good. Oh well, I guess a lot of emo kids use Windows 10.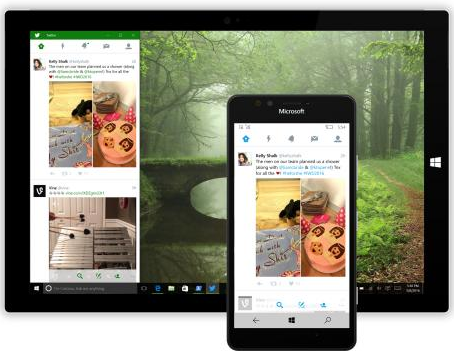 If you want to install Twitter on your Windows 10 Mobile smartphone, you can grab it here.