The cloud revolution you probably haven't heard about yet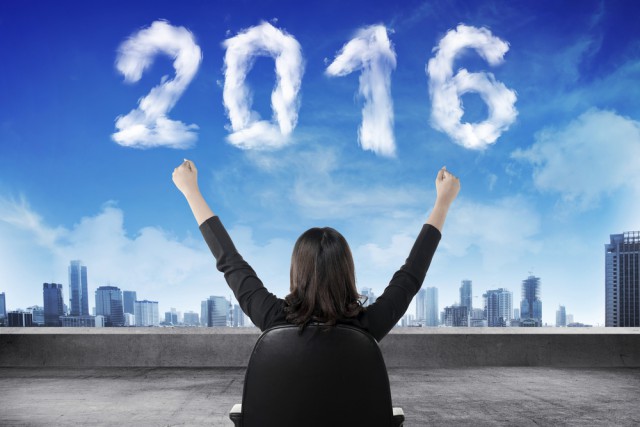 Like the PC, World Wide Web, and virtualization, the cloud is considered a revolutionary technology because it completely changes business processes, cost structures, and time to value. Volumes of information have been written about the benefits of the cloud, with most stories focusing on low-cost storage, reducing hardware costs, anywhere access to applications, and relocating and scaling compute resources.
But another cloud benefit, a cloud-based application integration framework, is just beginning to resonate in many c-suites. This framework has the potential to completely transform application economics by dramatically simplifying business processes, reducing costs and accelerating time to value. Best of all, this particular cloud revolution can be introduced into an organization incrementally, leveraging existing investments.
Businesses today fully understand traditional application integration using middleware. And they understand the need to connect new cloud applications with their existing systems using APIs or custom coding. But what most companies still don't understand is what's required to achieve what Gartner calls a "postmodern ERP" environment. They need an architectural framework that allows them to easily combine best-of-breed cloud and on-premises business process applications into a single environment, painlessly create end-to-end business processes across these applications, and control and interact with the entire environment as if it were built by a single vendor.
Today's agile businesses increasingly rely on cloud-based services like Salesforce.com, Workday and NetSuite, but the value of these solutions is far less than optimal if they just become another silo in the organization. Most companies want to integrate these applications with their legacy on-premises CRM and ERP solutions. They also likely see the benefit of integrating these solutions with other cloud solutions.
Until a few years ago, the only way to achieve this integration was with a typical middleware project involving lengthy customer coding and testing. Such projects were a struggle since middleware solutions were not designed to work with cloud environments. In addition, each time one of the integrated components was upgraded, another expensive custom-coding project ensued, erasing much of the cost benefits of having moved to a cloud solution in the first place.
Today, companies have the option of coding application integrations using application programming interfaces (APIs). Vendors increasingly publish APIs for their solutions, and developers can use these APIs to integrate cloud-to-cloud and cloud-to-on-premises solutions. Of course, this is still a custom-coding project and requires maintenance and re-coding as the software solutions evolve.
Enter integration platform as a service (iPaaS). According to Gartner, Integration Platform as a Service (iPaaS) "is a suite of cloud services enabling development, execution and governance of integration flows connecting any combination of on-premises and cloud-based processes, services, applications and data within individual or across multiple organizations".
The revolutionary aspect of iPaaS is that it typically eliminates the need for some or all custom coding, which shortens development time, reduces errors, and makes maintenance far easier. iPaaS unifies the creation of all the types of integrations that enterprises actually need today: cloud-to-cloud, cloud-to-on-premises, on-premises-to-on-premises, B2B, EDI and mobile. A well-designed iPaaS solution also provides a single, centralized visual design and management interface to enable citizen developers and business users to create and maintain integrations, along with prebuilt connectors between common applications to make creating many types of integrations almost instantaneous. Offered as a service, iPaaS can be introduced into an organization incrementally, for example, a single integration, then a single workflow, then a complete business process.
iPaaS takes the existing benefits of SaaS -- such as no hardware to deploy, maintain or upgrade -- and elevates those benefits infinitely. When you introduce an iPaaS to enable organizations to integrate and monitor the interactions of these best-of-breed solutions from a single management console, you reap the compounded as-a-service benefits. For example, a business may need 10 integrations between Salesforce and NetSuite. Or it may need thousands of integration combinations between dozens of SaaS solutions. With iPaaS, organizations can extend the value and effectiveness of their business processes by combining best-of-breed solutions with simple, ongoing management and fast, cost-effective change management.
It is essential that enterprises adopt iPaaS technology to integrate cloud and on-premises applications, quickly create new end-to-end business processes, and adapt those processes to changing business needs. With a single, cloud-based platform, the business has the power to develop, manage and rapidly deploy the necessary integration flows that are critical to digital transformation.
Image Credit: leolintang/Shutterstock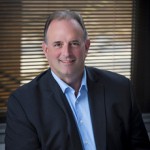 Chris McNabb is the General Manager of Dell Boomi where he is responsible for all operations and strategic direction. Chris brings over 20 years of software development and line of business experience from a diverse set of prior roles that include software development, professional services, LOB leader and consulting. In his role at Dell Boomi, Chris is constantly engaged with customers and partners to ensure alignment between business needs and Dell Boomi's strategy and operations. Chris joined the Dell Boomi team in 2011 following a 12 year career with SunGard Higher Education. In his prior roles, Chris was SVP of worldwide software development and had responsibility for all software execution, delivery and quality to over 1600 customers. Chris spent two years as a management consultant at a subsidiary of Pennsylvania Blue Shield advising on project management and quality assurance initiatives to improve development execution.