Google Chrome now more popular than Internet Explorer, says NetMarketShare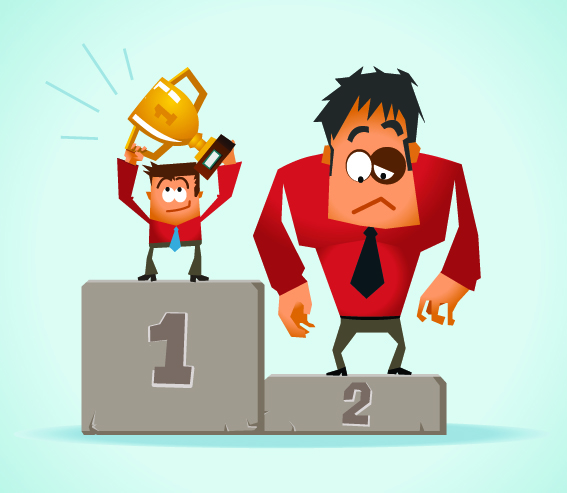 Google Chrome has just passed Internet Explorer to become the most popular desktop web browser, according to web analytics company NetMarketShare. Based on the latest figures, the former has 41.71 percent usage share as opposed to 41.33 percent for Microsoft's longstanding PC browser.
NetMarketShare is the last major web analytics company to crown Google Chrome as the most popular desktop web browser. Other players in this field have it pegged as the leader with an even more comfortable lead over Internet Explorer.
StatCounter, for instance, says that Google Chrome has 60.47 percent usage share, with Firefox coming in second place with 15.62 percent. Internet Explorer is only on the last place on the podium, boasting just 13.25 percent usage share.
W3Schools paints a similar picture, with Google Chrome at the helm with a whopping 69.9 percent usage share, followed by Firefox with 17.8 percent and Internet Explorer with 6.1 percent. Its latest figures are for March 2016.
The difference between NetMarketShare's figures and those made public by other web analytics companies come from the way browser usage is counted. NetMarketShare's figures include the smallest difference in usage share between Google Chrome and Internet Explorer. You can read more about its methodology here, but the gist of it is that data is collected from a network of over 40,000 websites, by counting unique visitors. StatCounter, meanwhile, counts pageviews from over three million websites.
Internet Explorer stands no chance at regaining its place on the podium, as Microsoft is betting on its new Edge browser to attract PC users. It comes preinstalled on Windows 10, while Internet Explorer ships as a legacy option that should mainly be used by enterprise customers.
Google Chrome, meanwhile, has a brighter future ahead of it. It is not only the most popular web browser, but it is also very popular on mobile devices. NetMarketShare's figures place it behind Safari with 29.12 percent usage share; Safari has 49.48 percent usage share on mobile. Its reach will only grow as more and more consumers get their hands on Android smartphones and tablets.
Since June 2015, the oldest data point made public by NetMarketShare, Google Chrome has gained 14.48 percentage points in usage share, from 27.23 percent, while Internet Explorer has lost 12.67 percentage points, dropping from 54 percent. The latter, however, is not the only player to have fallen out of favor with Internet users.
Firefox has also lost usage share, dropping two percentage points in the last 11 months. It is now at 10.06 percent usage share. Safari's usage share has remained relatively constant in comparison -- 4.47 percent now and 4.99 percent in June 2015 -- while Opera has risen slightly to 2.01 percent from 1.31 percent 11 months ago.
Photo Credit: maraga/Shutterstock