Philips unveils Sonicare FlexCare Platinum Connected smart toothbrush with Bluetooth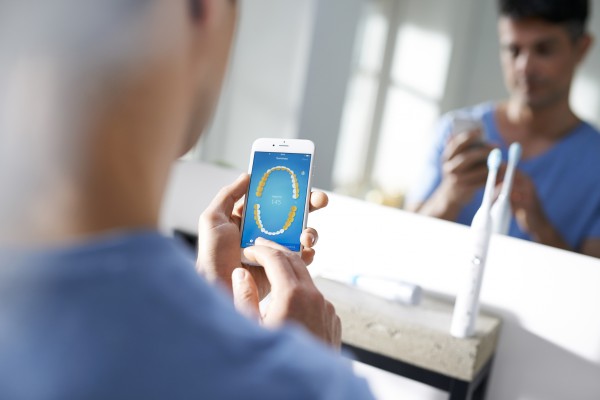 One of my favorite things is my Philips Sonicare toothbrush. While I used to think folks that spent so much money on a fancy toothbrush were a bit crazy, my dentist always recommended it. I ended up receiving one as a Christmas gift, however, and I couldn't be happier. The Sonicare not only makes my teeth feel cleaner, but is more hygienic, thanks to the UV light holder for the replaceable head.
If you take your dental health seriously, and value a quality toothbrush, Philips has a new product that will make tech nerds giddy. The Sonicare FlexCare Platinum Connected is a smart toothbrush that connects to your smartphone using Bluetooth and can even map your mouth. Is this needed innovation, or just overkill?
"Motivating patients to maintain good oral health habits in between checkups has always been difficult. New innovations like Philips Sonicare FlexCare Platinum Connected, means that advice and guidance shared with patients are now easier to implement with coaching and real-time data supporting them as part of their daily routine", says Marilyn Ward, DDS and Oral Healthcare Global Director of Clinical Dental Scientific Affairs, Philips.
The company explains that the toothbrush "uses Smart Sensor technology to help consumers identify the areas of the mouth missed in their current brushing routine. The advanced toothbrush synchronizes with the Philips Sonicare app via Bluetooth to track brushing habits in real time and provide a personalized 3D mouth-map to help coach consumers improve their brushing technique".
A 3D map of your mouth displayed on a smartphone? Certainly cool, but probably more than the average consumer wants or needs. The brush routine monitoring seems to be a more useful feature, however, as the user can learn if they are deficient regarding the cleaning of any specific teeth.
The Sonicare FlexCare Platinum Connected will be available in July and priced from $199.
Will you bite at the opportunity to buy a smart toothbrush, or are you happy with your current brush? Tell me in the comments.