Teclast H30: Attractive entry-level fitness band [Review]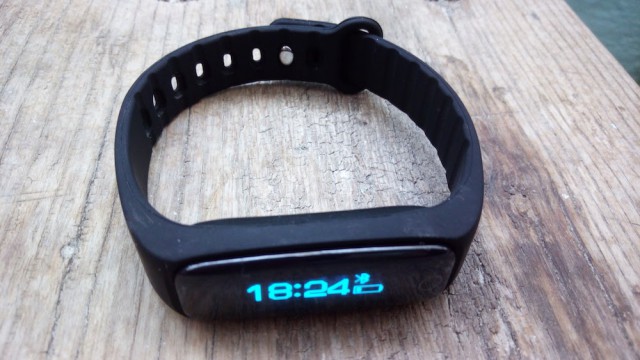 Fitness bands are great for keeping track of your physical activity, calorie burn or sleep quality. What makes them especially appealing is the lower barrier of entry when compared to other wearables -- smartwatches in particular -- that can perform similar tasks.  So, it should come as no surprise that this year fitness bands are expected to be the most popular wearables.
Although some fitness bands can be pretty costly -- especially true if you are looking at premium brands -- there are lots of extremely affordable options on the market. Teclast's latest fitness band, called H30, promises to give you all the right features while rocking a sub-$20 price tag. So, I've tested one to find out just how good it really is.
Design
The H30 looks purposeful. It is simple and as discrete as such a device can be, with a band made of rubber and a small metal clasp to tighten it around your wrist. The actual device is meant to be removed from the band to top the battery, featuring a microUSB port to connect it to an external battery or wall charger.
The band has a cutout that wraps around the unit. It has a symmetric design with a cover for the microUSB port at the top and bottom, so that you can insert the device either way and still ensure that it is protected from the elements. It is a simple and effective approach.
The H30 has a one size fits all band, which may prove to be problematic if you have a large wrist. There are no measurements provided by Teclast, but if your wrist's circumference is larger than 20 cm there is a chance that the band will be too small. So, keep this in mind, as fit is paramount. I'm using the second to last adjustment hole, and it fits just right.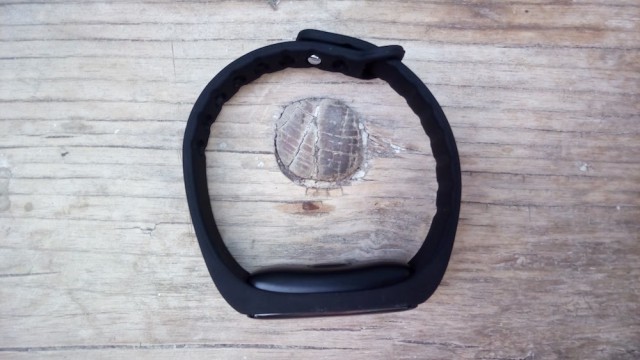 Another thing to keep in mind is where the metal clasp falls when the H30 is on your wrist. I mention this because, if you plan on using the fitness band all the time, you will want to make sure it does not come into contact with any surfaces that can be easily scratched.
While typing on my MacBook Air's keyboard, I find it sits over the palm rest, so I take off the H30 while working. Not everyone will have this problem, and there are ways around it. However, the good part is that the H30 feels comfortable while typing. The last wearable I used daily was my Jawbone Up24 and it was terrible because of a very thick band.
In Use
The H30 includes a 0.86-inch OLED display which can display all sorts of information right on your wrist, without taking out your smartphone. So you can view the main counters straight on the screen. It also shows the time and date, which is very useful.
You can cycle through the information using a small capacitive button. You tap it once to show the last-active feature and tap it again to view the next one. On top of the time and date, you can also view the battery status, Bluetooth connection status, step counter, burned calories, traveled distance, hours slept, firmware version, and heart rate. The heart rate is observed using a sensor monitored at the bottom of the unit.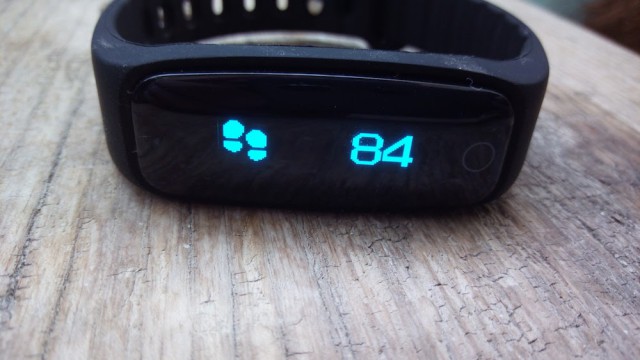 The H30 will also give you message and call notifications, but I haven't been able to test those. To get messages on it, you need to use WeChat or QQ, so service support is rather limited at this point. My phone also does not seem to be supported for call alerts, even though it is connected to the H30.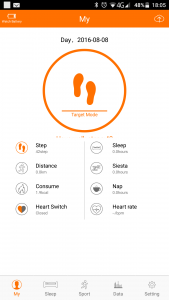 Those features are available through an app, called Teclast Sports, made available by Teclast. If you have an Android smartphone like me you will probably have to sideload it, as it is not listed in the Play Store. (However, you can get a very similar app from the Play Store, which is also recommended by Teclast.)
The app gives you a more detailed look at your information, and also lets you do things like configure alarms, download data to a account, sync the H30 to your smartphone, set a step target, update the firmware, and more.
You can also configure the app so that the H30's capacitive button works as a shutter for your smartphone's camera. That can prove useful when you need a steady shot or if you want a remote shutter.
Teclast Sports is not lacking in the way of features, but it is not optimized for use outside of China. Translations can be weird at times, which is unexpected, and there is no support for messaging services or fitness services popular in other parts of the globe. It also lacks polish in certain areas, like how the information is displayed on the screen and how certain features are grouped.
If you are like me though you will probably use the app a couple of times then rely only on the fitness band to get the main stats. And in that regard, the H30 works very well.
Verdict
The Teclast H30 is a solid entry-level option to get you into the world of fitness bands. Its biggest selling point, aside from the low price, is the fact that it works great standalone, giving you all the right information straight on the screen. The companion app, however, needs work, though it has the fitness tracking basics covered.
The Teclast H30 is currently available for $18.99 from Geekbuying.
Photo Credit: Mihăiță Bamburic