Twitter releases free video app for Microsoft Xbox One, Amazon Fire TV, and Apple TV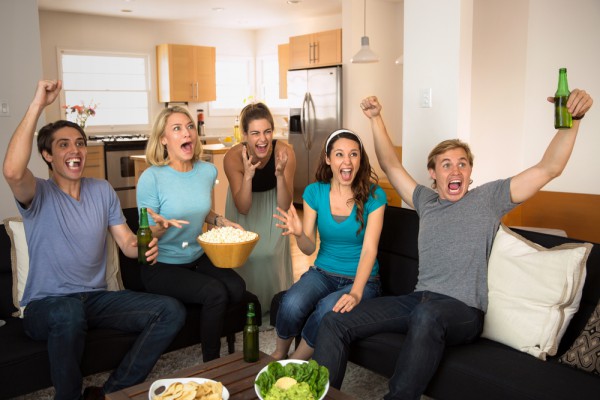 When people think of Twitter, their minds might conjure images of short-form messages filled with emoji. While it is much more than that, it is how some people view the social network. Lately, however, the company is looking to expand into other markets, such as streaming media. As a publicly-traded company, Twitter could be looking to rejuvenate a relatively stagnant stock.
Today, Twitter announces that its streaming video is no longer limited to your phones and tablets. Yes, folks, it is finally time for Twitter's video in your living room, as the company releases a free app for three popular TV-connected media devices -- Microsoft Xbox One, Amazon Fire TV, and Apple TV. While the experience on all three will be similar, it looks like Apple's device will be slightly better thanks to an exclusive side-by-side split-screen feature.
"The free apps will feature all live streaming video available on Twitter (including live streams of 10 NFL Thursday Night Football games, as well as content from MLB Advanced Media, NBA, Pac 12 Networks, Campus Insiders, Cheddar and Bloomberg News), and other Twitter content such as top Tweets and top global Vines and Periscopes. Anyone with these devices, regardless of whether they have a Twitter account or a pay TV subscription, can enjoy this experience", says Twitter.
The social network further explains "these free apps will become available in select markets around the world, starting today. Twitter for Apple TV is available globally via the App Store for Apple TV (4th generation). Twitter on Xbox One will be available in Australia, Brazil, Canada, Mexico, the United Kingdom, and the United States. Twitter for Amazon Fire TV and Fire TV Stick are available in the United States and the United Kingdom".
ALSO READ: Twitter expands its live video streaming of college sporting events
When Twitter means free, it means it. Cord-cutters will be glad to know that a cable TV subscription is not required to unlock any of the content. If you aren't interested in having a Twitter account, shockingly, it is not even required! The company will let you to access the content -- including HD streams -- without any credentials. Impressive.
Are you excited to have yet another platform for free streaming media? On which device will you watch? Tell me in the comments.
Photo Credit: El Nariz/Shutterstock