Microsoft will sell 'Minecraft: Education Edition' on the Windows Store in November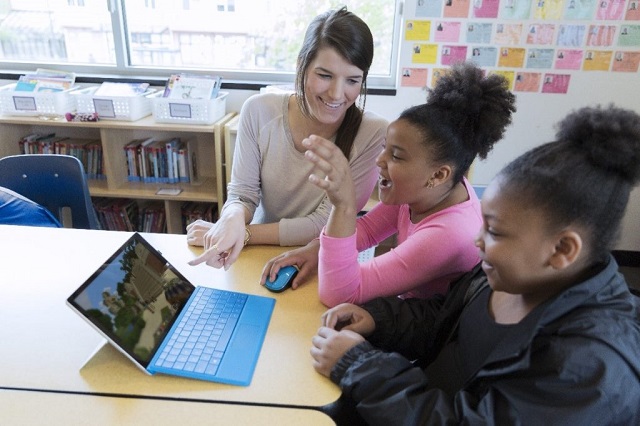 Back in January, Microsoft announced Minecraft: Education Edition. Later, the company released an 'early access' version to some educators. At the time, some folks were dubious that a video game could serve as a legit tool in the classroom. With that said, Minecraft isn't really a video game in the traditional sense -- it can be viewed more as a virtual world. In theory, the platform could better engage young students when compared to, say, sitting in a dull classroom and staring at a chalkboard.
Whether Minecraft: Education Edition will be a success remains to be seen, but we will find out soon. You see, on November 1, the tool will leave 'early access' and become available to all educators. It will be sold, of course, on the Windows Store. It will cost $5 annually per user, but Microsoft promises price breaks for school districts that purchase certain licenses. In other words, larger districts can likely negotiate to pay less per user.
"We will continue to update Minecraft: Education Edition to include new game features from other editions of Minecraft. All the latest updates to Minecraft: Windows 10 Edition beta will be included, such as leads and horses, additional player skins, pistons and the remainder of Redstone functionality and an updated user interface", says The Minecraft Education Team.
ALSO READ: Education will shift away from classrooms in the future
In addition, the team explains the new 'Classroom Mode' which is "a companion app for Minecraft: Education Edition that enables educators to manage world settings, communicate with students, give items and teleport students in the Minecraft world. It displays a map view of the Minecraft world, a list of all the students in the world, a set of world management settings and a chat window. There is even a Minecraft clock to show time of day in the world. Classroom Mode offers educators the ability to interact with students and manage settings from a central user interface".
As you can see in the video above, Minecraft: Education Edition seems to be geared towards creativity, making, and collaboration. While that is all well and good, there is much more to learning -- and life -- than those things. Even if children to enjoy using it, we will need a lot of research before we can say it is superior to traditional classroom learning.
Here's the important question, though -- is it just a gimmick? At the end of the day, it may be a motivator for students, but that is only as long as Minecraft remains 'cool'. Once the fad passes (it will), and Minecraft loses its luster, it could have the opposite effect than intended -- future kids may detest using it.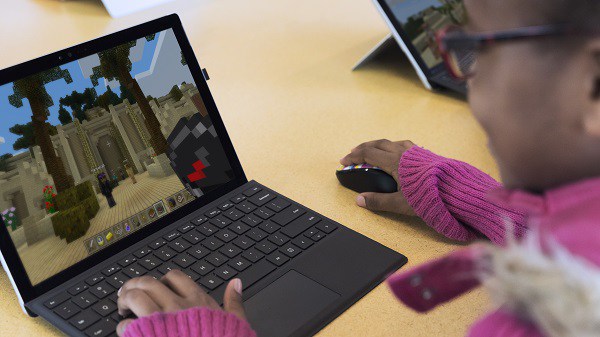 Look, Microsoft spent a lot of money on Minecraft, and I am sure it wants the investment to end up being a versatile evergreen platform. Unfortunately for the Windows-maker, when it comes to children, what is 'in' today, could be 'out' tomorrow. School administrators should be hesitant of hanging their hats on what may be a passing fad.
Do you think schools should invest in Minecraft: Education Edition, or is it too unproven? Sound off in the comments.