New solution uses machine learning to protect against botnet attacks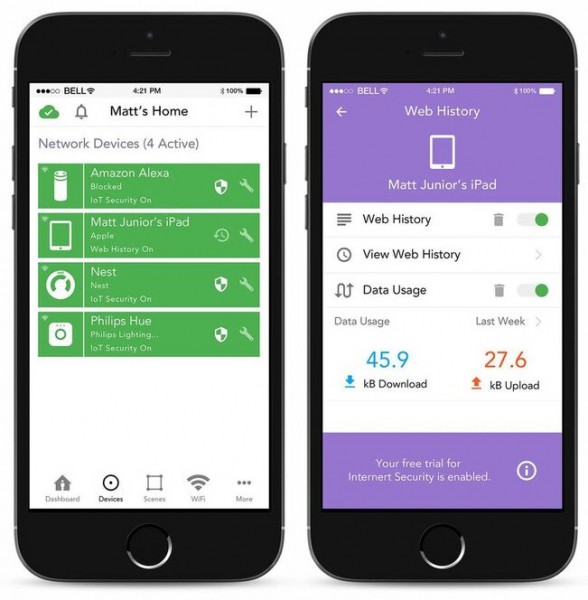 The Mirai botnet is thought to have affected more than 1.5 million smart devices over the past few months.
Router manufacturer Securefi is aiming to combat this problem with the launch of a new IoT device security service. Initially available for the company's Almond 3 routers, Securifi's solution protects connected home devices like DVRs, IP cameras, and smart thermostats from a number of key online threats.
The Almond 3 router has a built-in home automation hub, giving a holistic view of both Wi-Fi and smart home devices, and can monitor traffic without resorting to dubious techniques like ARP poisoning.
It can detect and alert users to device prone to Mirai-type attacks as well as flagging devices that show unusual traffic patterns and those which may have been recruited as zombies for use in DDoS attacks, which can then be blocked from the network.
"The Mirai DDos attack started with common household network devices like routers, cameras, DVRs, etc, and ended up bringing down the Internet for large parts of the Eastern United States," says Rammohan Malasani, CEO of Securifi. "Manufacturers of such devices aren't known to pay attention to security. Our new Internet security service, running on Almond routers, protects home networks by identifying problematic devices before they become pawns in Mirai-like botnet attacks. Almond 3 is once again pioneering and redefining what a good home Wi-Fi system can deliver".
From January 23, 2017, all Almond 3 users can sign-up for a 30-day free trial of the subscription-based service. Pricing will be $3.99 per month, increasing to $9.99 per month when additional features are rolled out. The solution will also be made available for Securefi's other routers.
You can find out more on Securefi's website or at the company's stand at CES 2017 this week.