Google One is a family-focused cloud storage plan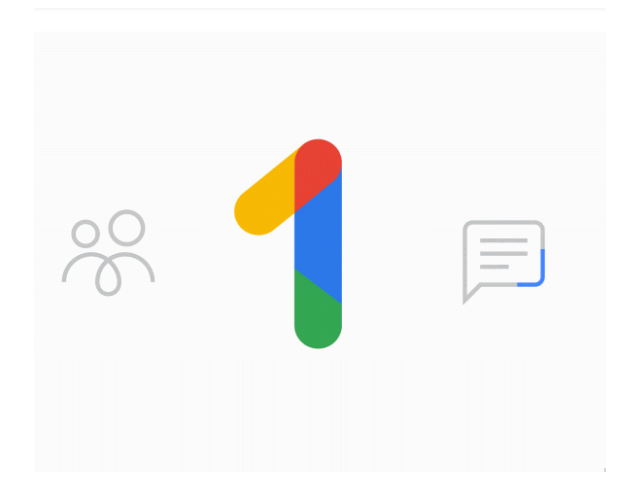 Cloud storage is one of the most significant innovations in tech history. Let's be honest, many people fail to backup their important files. When something bad happens -- like a drive failing or a smartphone breaking -- people always wish that they had remembered to back things up. With the cloud nowadays, data backup is often done automatically to an off-site location, meaning your data is safe and secure no matter what. Long gone is the need to fiddle with external drives -- which can be lost to a disaster, by the way.
Google Drive is one of the best such options, as the search giant provides an easy and affordable way for you to back up your files, including precious family photos. Not to mention, you want to be sure that the cloud storage is being maintained by a company that is well-known and unlikely to go out of business -- Google certainly meets that. Today, the company announces an upgrade to its paid cloud storage. Called "Google One," the biggest goal is simplicity.
"With Google One, we've upgraded our paid storage plans so you'll have all the space you need for your Google Drive, Gmail, and original quality photos and videos in Google Photos. With lots of options, ranging from 100GB to 30TB, you can choose the plan that's right for you," says, Pavni Diwanji, VP, Google One.
ALSO READ: Google's Chrome OS getting support for traditional Linux apps, but don't get excited just yet
Diwanji further explains, "People who use a lot of storage tend to use a lot of other Google products, too. So with Google One you get one-tap access to experts for help with our consumer products and services. Plus, you'll gain access to extras from other Google products, like credits on Google Play or deals on select hotels found in Google Search. And we'll be adding more benefits over time."
The most exciting aspect of Google One is the sharing. It is ridiculous that some tech companies ignore families, thinking every member should pay individually. The search giant recognizes that people want to share these plans, so with Google One you can -- with up to five people. If you or your family run into problems, do not worry -- Google One subscribers get enhanced customer support, where they can immediately access a real human.
All paid Google Drive users will get upgraded to this new service eventually, but the search giant only says it will happen in the "coming months." It will initially be a USA-only affair, but the rest of Earth will get it down the line.
Google One plans will start at 100 GB for $1.99, 200 GB for $2.99, and 2 TB for $9.99 per month, while pricing for plans larger than 2 TB will remain the same. (Existing 1 TB Drive plans will be upgraded to 2 TB at no extra cost.)
If you would like to be notified about when Google One goes live, you can sign up for email alerts here.