New Xiaomi Mi 8 Explorer Edition may be the coolest flagship smartphone right now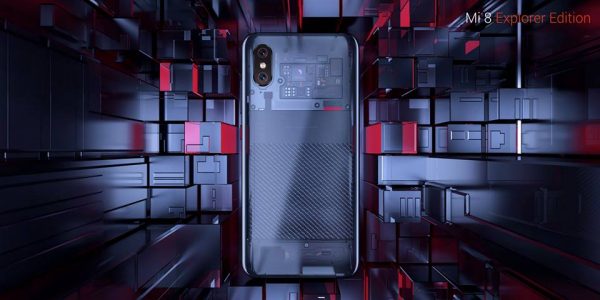 Xiaomi follows a pretty basic recipe when designing a new high-end smartphone: it has to give consumers lots more bang for the buck than the competition. So, its flagships tend to offer very similar specs to their main rivals and cost hundreds of dollars less. They do, however, lack the edge that many buyers in this segment look for: a compelling feature or benefit to make them stand out from the crowd.
The new line of flagships introduced today is different. The Mi 8 Explorer Edition, which sits above the Mi 8 and Mi 8 SE in the company's lineup, is an impressive bit of kit, packing 3D face unlock, like the iPhone X, an in-screen fingerprint sensor, which you can't get on a major rival right now, and a transparent back, which gives you a nice look at what's inside the device.
Separately, any of these features can make a new high-end device pretty attractive compared to what's already on the market, but, together, they make a strong case for getting the Mi 8 Explorer Edition. Without trying the device, I think it's the coolest smartphone on the market right now from a hardware standpoint.
On top of all that, it's also got the latest processor from Qualcomm, a Snapdragon 845, a 6.21-inch AMOLED display (and, yes, there's a notch at the top), 12MP dual-camera setup and a dual-frequency GPS, which promises better accuracy.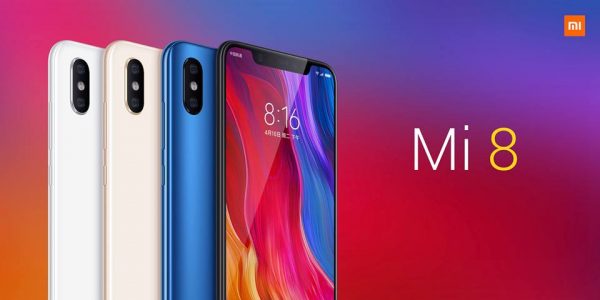 The camera, while it looks good on paper, has never been Xiaomi's forte, but this one (well, these ones) look pretty impressive, with the company claiming a DxOMark score of 105 points. That's better than the iPhone X and the Google Pixel 2, and on the same level as the Galaxy S9 Plus.
In practice things may be a bit different than what the benchmarks say, but if it's on the same level as its aforementioned rivals it should be a pretty easy sell for Xiaomi. The price, as always, is much, much lower than the competition, with the 8GB of RAM and 128GB of storage version costing around $580.
If that sounds too expensive, there's also a plain Mi 8, which doesn't get the in-screen fingerprint sensor nor the transparent back, that starts at around $420 (6GB of RAM and 64GB of storage) and goes up to around $520 for the top-spec model (6GB of RAM and 256GB of storage).
The Mi 8 SE is a step further down the ladder, packing a mid-tier processor (a Snapdragon 710), smaller AMOLED display (5.88-inch), and 12MP and 5MP rear cameras.
All these devices run MIUI 10, which is based on Android Oreo. This is, perhaps, the only weak point of the trio, as Xiaomi's software tends to be overly-customized out of the box. For my taste, it's a bit too much. But I'm sure there are lots of folks who like it and are looking forward to sampling the latest flagship.