New GPS features aerial photography, fly-overs

Although it is intended primarily for GPS applications, uPlay is saying the new features makes its latest device 'the Apple iPhone of GPS.'
Dubbed the uPro, the device will make its first appearance at the 2008 PGA Show in Orlando next week. Along with the GPS functionality, it also includes laser technology, which a golfer could use to measure distance.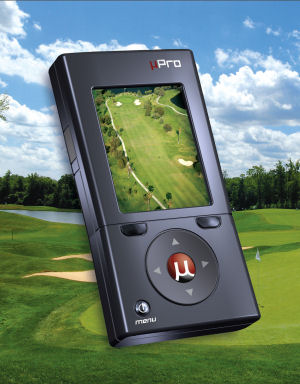 Included with the device is a color screen that is able to display aerial photography of the golf course as well as detailed data course layouts. The company said that it will ship the device with photography on "thousands" of courses.
Best of all, for those who may think the uPro's price -- whatever it ends up being -- is expectedly steep, uPlay said in a statement this morning that it will waive the membership fee for charter subscribers to download course data.
The uPro would have other benefits, like locating those pesky sprinkler heads to avoid that unwelcome second shower, and presenting exact distances to and locations of the hole, with references to course obstacles such as the rough and sand traps.
Additionally, Pro Mode will give views of the course based on the golfer's location, and three different views that would automatically update as the golfer moves through the course.
uPlay has not released a date when the device would be publicly available.