Sling Media shows off new hardware, software player

Sling Media continues to grow its catalog of Slingbox hardware, this week adding a model that can stream content in HD and a new device called the SlingCatcher.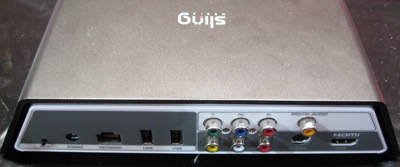 The Slingbox is a piece of hardware that connects to your television and Internet connection in order to let you view and control your TV from wherever you are. Programs are streamed to the SlingPlayer software and quality is adjusted depending on connection speed.
The current target audience for Slingbox is primarily those who travel frequently, but Sling Media is looking to expand that with SlingCatcher, due by the middle of this year. Essentially, the $200 device runs the SlingPlayer software and outputs the video to another television.
SlingCatcher can also access media stored on a PC by streaming it directly or storing it on an optional external hard drive. Sling Media says it plans to add third party services as well, but is still in discussions with potential partners about delivering their content via SlingCatcher.
Also on display at CES was the new Slingbox Pro-HD. While the Slingbox Pro could take high-definition content and stream it out in standard-definition, the Pro-HD adds the ability to stream the content in full HD. This requires a large amount of bandwidth, which means the new Slingbox is designed to run on local networks. The Pro-HD is due out in Q3 for around $400.
To go along with the SlingCatcher and Pro-HD, Sling Media is beta testing version 2.0 of its SlingPlayer software. Along with a completely revamped user interface, Sling has added its own program guide, which eliminates the need to work with whatever guide is on the TV. Users can select channels and shows directly in SlingPlayer without having to deal with the slowdowns involved in waiting for Slingbox to interactive with the TV it is streaming.
Sling Media has additionally added a new feature to SlingPlayer called Clip+Sling, which lets users select a segment from a television program and upload it to the company's forthcoming video sharing site. Clips will be limited to either 5 or 10 minutes, and Sling says it is in discussions with copyright owners to avoid being accused of enabling infringement.