New Korean Samsung HSUPA phones will upload at 2 Mbps

Samsung today unveiled its new HSUPA slider, the M470, in the company's Korean homeland.
Having blazed the way with its first High Speed Downlink Packet Access (HSDPA) device, the W200 -- which promised download speeds 1.8 Mbps -- as early as May 2006, Samsung showed off today the M470, its first device to use HSUPA...and in so doing, claimed upload speeds of 2 Mbps.
Though "HSUPA" was actually coined by Nokia, this member of the High Speed Packet Access family is part of the Third Generation Partnership Project's Long Term Evolution (3GPP LTE) in the Evolved Packet System group. Samsung cites research company Gartner in its prediction of future adoption of HSUPA, saying that by 2010 over 610 million users will have devices supporting the standard.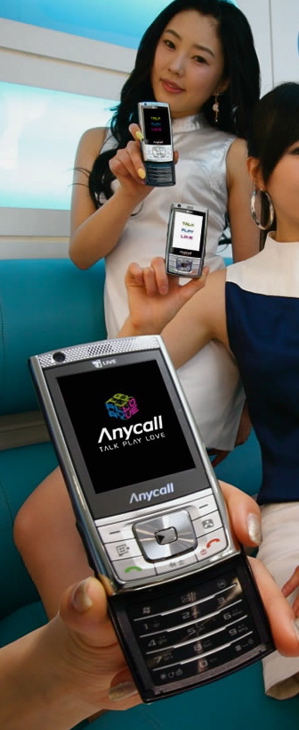 The M470, in addition to its support of the 3G standard, also offers Wi-Fi and Bluetooth connectivity, a 2 megapixel camera, and push e-mail features (Korea only). Suggested retail is 600,000 Won, or roughly $615.